Spotty rain and cooler temps ahead
Published: Sep. 25, 2023 at 5:54 AM EDT
|
Updated: Sep. 25, 2023 at 6:28 PM EDT
GREENVILLE, S.C. (FOX Carolina) - We start off the week dry and warm. Then we watch for some much needed rain the rest of the week.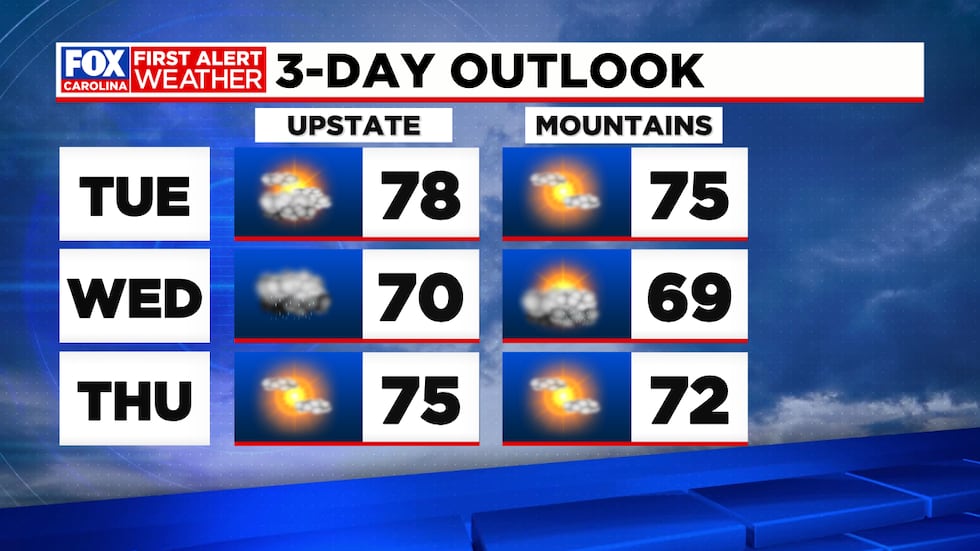 A slow-moving cold front settles over the Appalachians and Deep South Tuesday, setting the stage for a more unsettled weather pattern to take us through the rest of the work week. We see more cloud cover Tuesday through Friday with partly to mostly cloudy skies each day. While there is a chance for scattered showers starting Tuesday afternoon, it doesn't look like a wash out any day. The coolest day will be Wednesday as clouds and some drizzle lingers.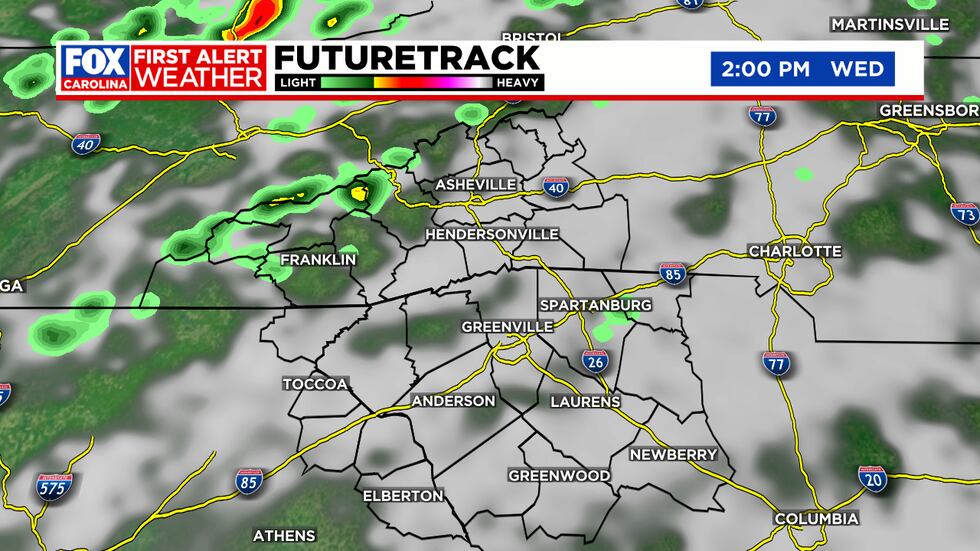 In fact, we need the rain as we are seeing drought conditions increase across parts of the Upstate. We are currently in a big deficit of rainfall for the month. In Greenville, rainfall is only at .72″ for the month while normal is 2.91″. Asheville is faring a little better with 1.63″ of rain so far in September, but it's still half of normal which is 3.28″.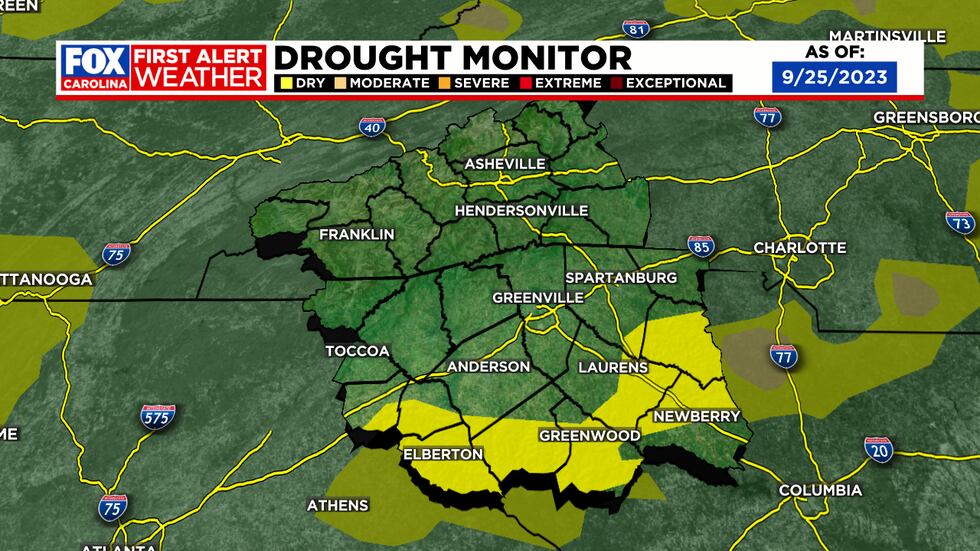 Our rainfall totals for this week are minimal with most areas picking up just a couple tenths of an inch of rain by the weekend, so it doesn't look like we're going to get the help we really need to alleviate the dry conditions.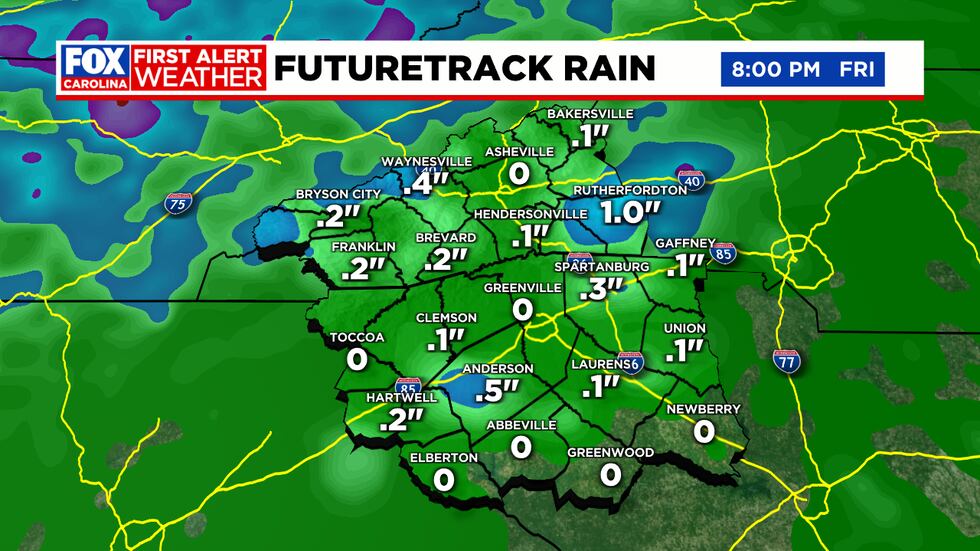 Temperatures take a cooler turn as the clouds and rain chances increase. Highs slide from the mid 70s to around 80 on Tuesday to the upper 60s to low 70s on Wednesday. Thursday see a slight uptick in highs, to the low to mid 70s, then returning to normal highs for the weekend, maxing out in the mid to upper 70s as sunny skies return to the forecast.
Copyright 2023 WHNS. All rights reserved.