Philippe continues through Atlantic, watching other areas
Published: Sep. 26, 2023 at 3:40 PM EDT
GREENVILLE, S.C. (FOX Carolina) - Right now we have Tropical Storm Philippe and it is struggling against a more unfavorable environment as it moves westward. It is expected to remain a tropical storm and eventually dissipate.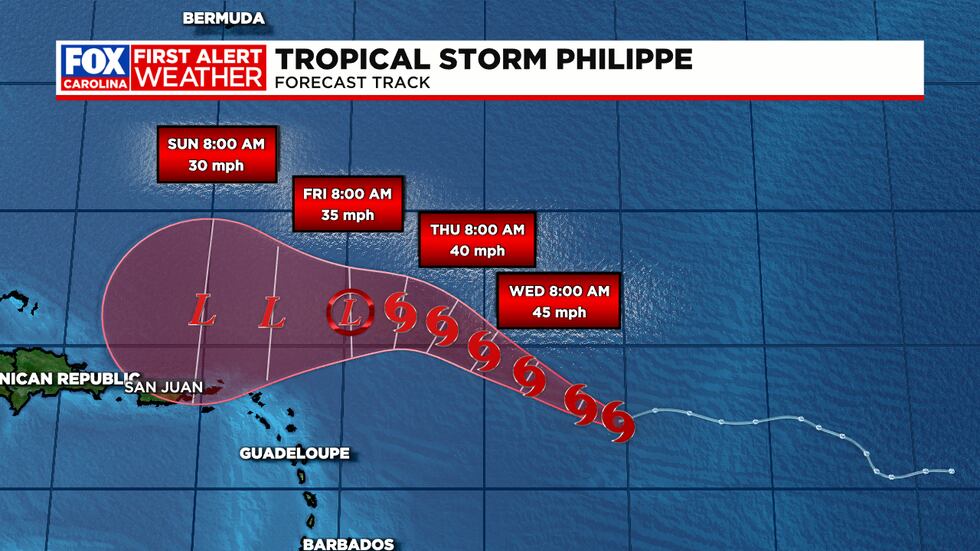 We're also watching an areas behind Philippe in the central Atlantic that has a high likelihood of becoming "Rina" soon. We'll be watching the track of this one, but long term models do not show it making it to the U.S.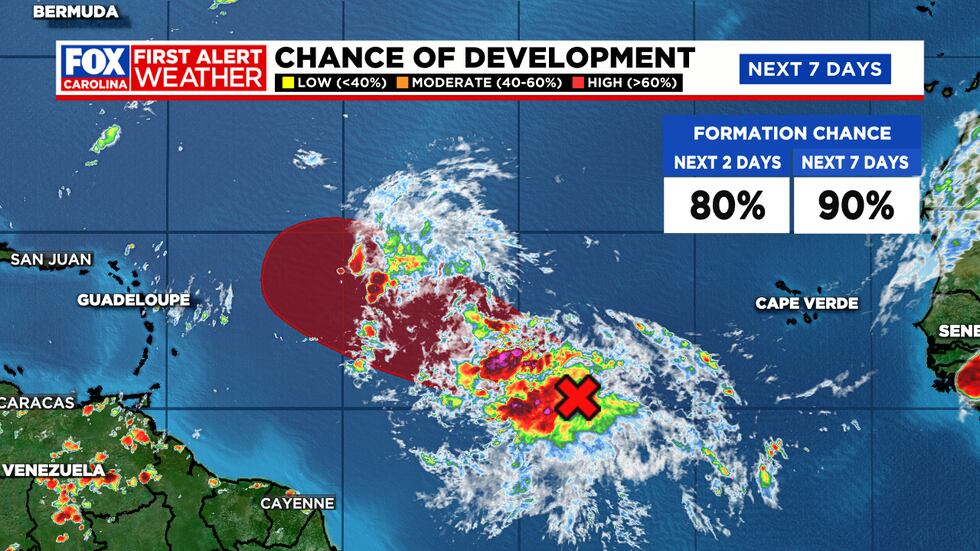 Copyright 2023 WHNS. All rights reserved.