Pickleball tournament raises money in memory of Wade Hampton student
Wade Hampton Spirit Week honors Josh Burgess after deadly 2018 crash
Published: Sep. 26, 2023 at 5:05 PM EDT
|
Updated: Sep. 26, 2023 at 5:06 PM EDT
GREENVILLE, S.C. (FOX Carolina) - Wade Hampton High School Spirit Week is extra special for the loved ones of Josh Burgess this year. Donations in his memory will go to help people like the man responsible for the crash that claimed his life.
Josh was in his senior year at Wade Hampton in December 2018 when his car was hit by a driver who was under the influence and speeding in a stolen car. The 17-year-old football player was leaving a Wednesday night church service when he was killed.
This year, Spirit Week donations will be given to The Family Effect, an Upstate nonprofit working to reduce addiction. The program helps people dealing with substance abuse - like the driver who hit Josh.
"Maybe if the person that had caused the wreck had been in something like this, maybe my brother would still be here," said Lily Burgess, Josh's younger sister.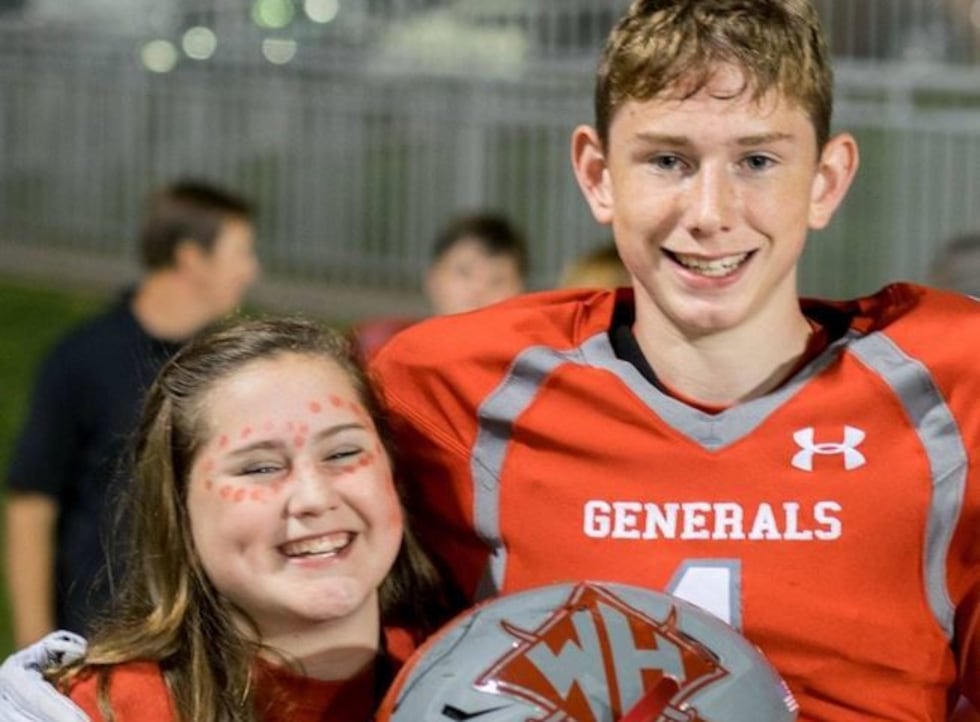 Lily, who was seriously injured in the crash, is now a 17-year-old senior at Wade Hampton. Her last year of high school has been an emotional one. The pain of losing her brother is something that will never go away.
On Tuesday night she is competing in a pickleball tournament to raise money in Josh's memory at Tryon Recreation Center in Greer. Donations of $20 will be made by each person competing in the round-robin tournament. Pickleball lessons are also available for $10.
Lily hopes by bringing awareness to the dangers of drinking and substance abuse, other families won't have to experience the same pain. She also hopes other students remember the risk of driving under the influence.
"It is really hard because I see a lot of people at my school going around drinking and stuff and it's like, you're not really that cool," Lily said. "It's just really sad to see my peers doing the things that I know could kill them instantly."
Donations in Josh's memory can be made to The Family Effect or his mother Bonnie Burgess on Venmo. All donations made to Josh's family will go to the Spirit Week fundraiser.
Copyright 2023 WHNS. All rights reserved.