Cloudy and breezy with drizzle, cooler temperatures
Published: Sep. 26, 2023 at 5:33 AM EDT
|
Updated: Sep. 27, 2023 at 7:36 AM EDT
GREENVILLE, S.C. (FOX Carolina) - A mostly cloudy day is ahead with a chance of light showers, drizzle and cooler temperatures across the area.
While most are waking up to dry skies, some are experiencing a light shower and drizzle mainly in NE Georgia and western South Carolina. Cloud cover will linger throughout the day and with it comes the chance of drizzle, misty conditions at times. Cloudy conditions will lead to cooler temperatures.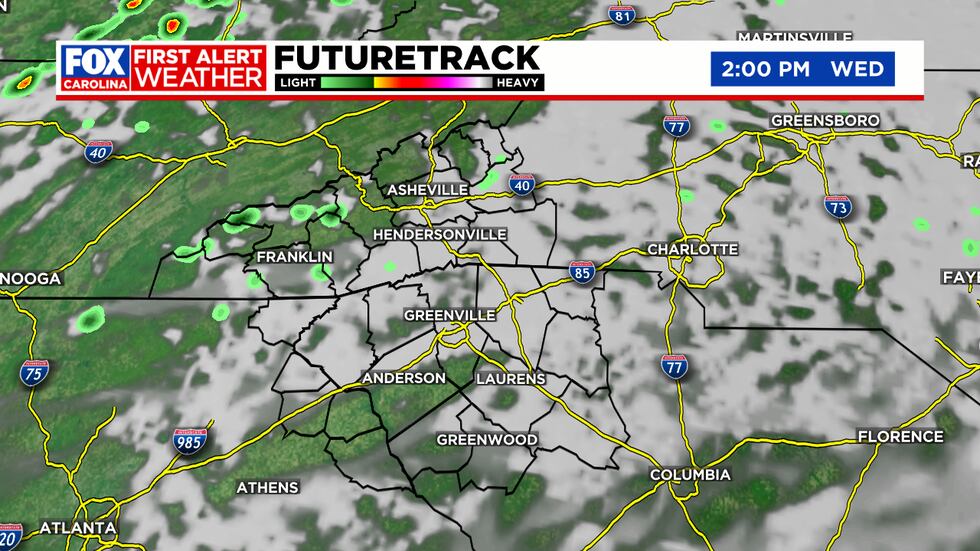 Highs are expected to be below normal, with the Upstate reaching values in the low-mid 70s and the upper 60s to low 70s in the mountains.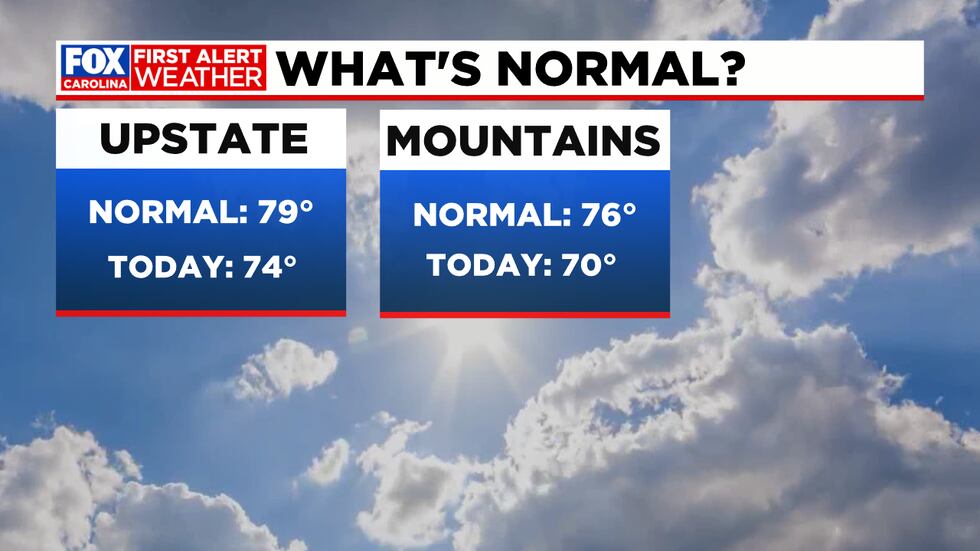 Thursday will bring another chance for isolated showers, mainly for the mountains by the afternoon and evening. Overall, there's a better chance to see some sun with the Upstate and mountains likely maintaining partly sunny skies throughout the day. Cloud cover breaks down more and more into the weekend, by Friday mostly sunny skies are expected with loads of sunshine in the forecast into early next week.
While temperatures eventually return to normal and even above normal, it is a somewhat slow progression leading into the weekend. Values in the low 80s are expected for the Upstate by the weekend into next week, with mid-upper 70s in the mountains.
Copyright 2023 WHNS. All rights reserved.