Philippe and Rina churn close to each other
Published: Sep. 28, 2023 at 11:21 AM EDT
|
Updated: Sep. 29, 2023 at 3:09 PM EDT
GREENVILLE, S.C. (FOX Carolina) - Philippe continues to be disorganized creating big forecast challenges and Tropical Storm Rina forms right behind it.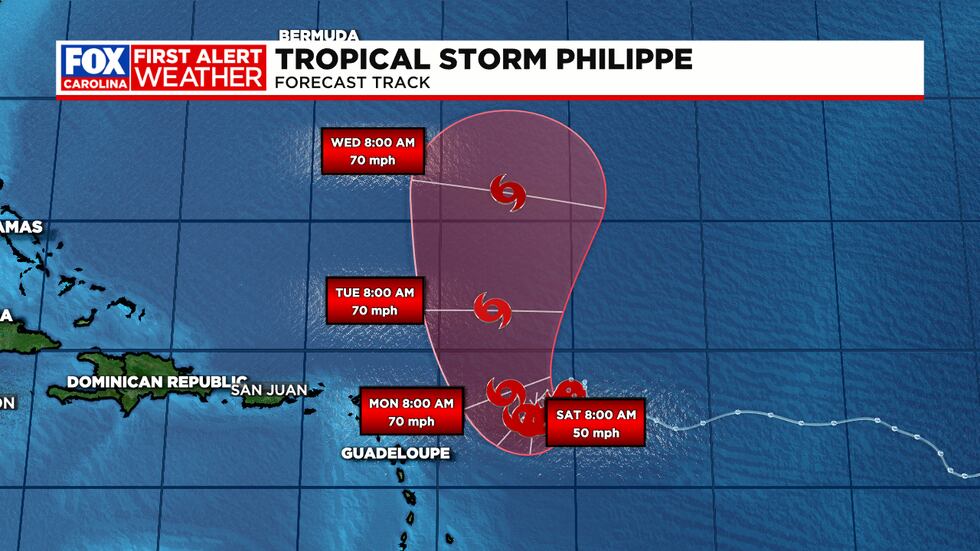 Philippe is expected to continue to struggle but maintain tropical storm strength into the weekend. The track takes it slowly southwest through Sunday and then it takes a sharp turn to the north heading into next week. Keep in mind, there is low confidence in the track so there may be some noticeable changes over the next few days.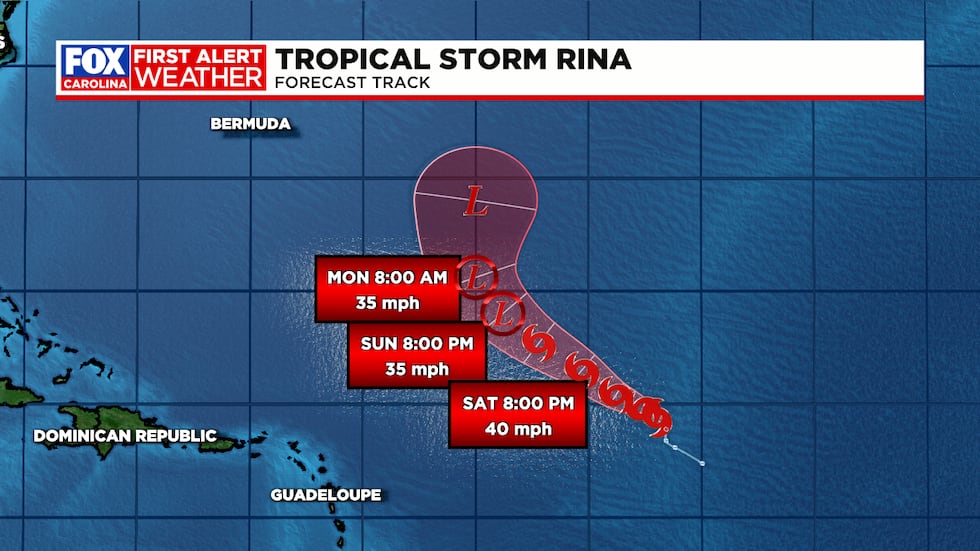 Rina formed on Thursday. The storm takes a northwesterly track, keeping it well away from the Caribbean. But Bermuda should keep a close eye on this storm. If it were to take the westerly side of the track, Bermuda could see some impacts next week, however, it's too early to say for sure.
Copyright 2023 WHNS. All rights reserved.