Carter Center holds early 99th birthday celebration for Jimmy Carter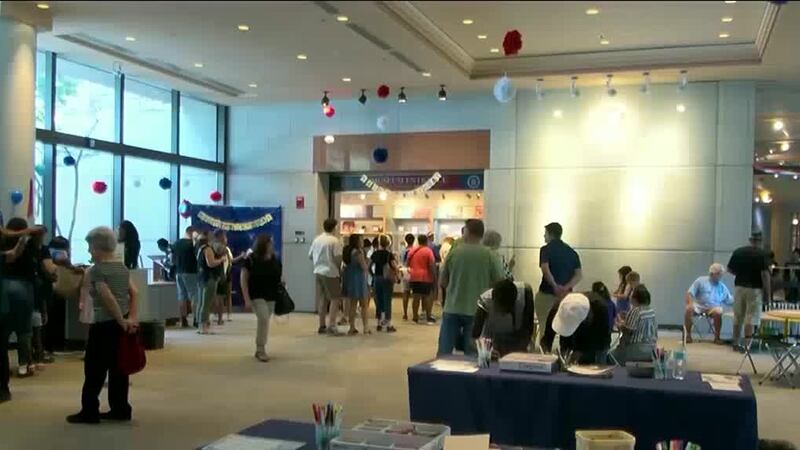 Published: Sep. 30, 2023 at 11:40 PM EDT
ATLANTA, Ga. (Atlanta News First) - Jimmy Carter's 99th birthday at the Carter Center felt less like a party and more like a warm hug.
In honor of Carter's 99th birthday, admission was just 99 cents.
the windows of the museum told his story and honored his social legacy.
Carter is the only president to come from Georgia. To Dr. Frank Richards, Senior Advisor with the Carter Center Health Program, that meant more than just state pride.
"It meant more than we were just getting a president," he said "We were going to get someone who was going to shift a culture of our society."
The museum also recognized Carter's work after leaving office. The Carter Center has helped eradicate diseases around the world, including river blindness and guinea worm.
A statue depicting river blindness stands on the grounds of the Carter Center.
Richards said, "Without President Carter's involvement, access, and advocacy, we would not be where we are now."
Although the former president won't see it, the 'thank yous' left by visitors act as one more opportunity, for people to tip their cap to a man who cared.
Copyright 2023 WANF. All rights reserved.