Coroner identifies Chesnee High students killed in 'terrible tragedy'
Published: Sep. 30, 2023 at 11:37 PM EDT
|
Updated: Oct. 3, 2023 at 6:06 PM EDT
CHESNEE, S.C. (FOX Carolina) - Monday was a heartbreaking return to school for Chesnee High School after a tragic accident claimed the lives of multiple students.
Three people were killed in a crash Friday afternoon along Fairfield Road near Chesnee High School. The driver was hospitalized after the crash.
On October 3, the Spartanburg County Coroner's Office identified the victims as 18-year-old Jeffrey Scott Wallace, 17-year-old Vladimir Matthew Rybinski, and Vitaliy Gregoriy Rybinski. According to Spartanburg County School District Two officials, all three victims were students at Chesnee High School. Officials stated that Jeffery Wallace and Vladimir Rybinkski were seniors, and Vitaliy Rybinski was a sophomore.
"Jeffrey was a well-spoken, mature young man," said Chesnee High School Principal Erik Gerstenacker. "Vladimir was a member of the JROTC program and hoped to join the Marines after graduation. Vitaliy was just beginning his time as a CHS Eagle, and was very close with his brother."
According to district officials, when they learned about the crash, they began to gather counselors and mental health experts to support students and staff members at the school. They added that over a dozen pastors were at the school Monday to help counsel anyone who asked for help.
"I believe I see them coming together, trying to process what's gone on and the effect on these families," said Chesnee First Baptist Pastor Gary Grogan. "To think that three families have lost their children, that this small school has lost three of its students, that some of our teachers have lost a student in their classrooms, our administration has lost three students and we just... our heart breaks for these families."
Grogan is one of several pastors and counselors on the school campus Monday.
District officials said they've also been in close contact with victim's families to offer them support.
"Our collective thoughts and prayers are with the Wallace and Rybinksi Families," said Superintendent Lance Radford. "As a father of three children, I can't imagine the pain they are going through. Our hope is that they find some comfort in knowing that everyone in our District is thinking of them and is here for them."
On Monday night, Chesnee football played Landrum High School. The game was originally scheduled for Friday night but was postponed due to the tragedy.
Chesnee football players wore"Chesnee Strong" stickers with the eagle mascot on their helmets for the game. The stickers were donated by a local company a former teacher at Chesnee Elementary is involved in.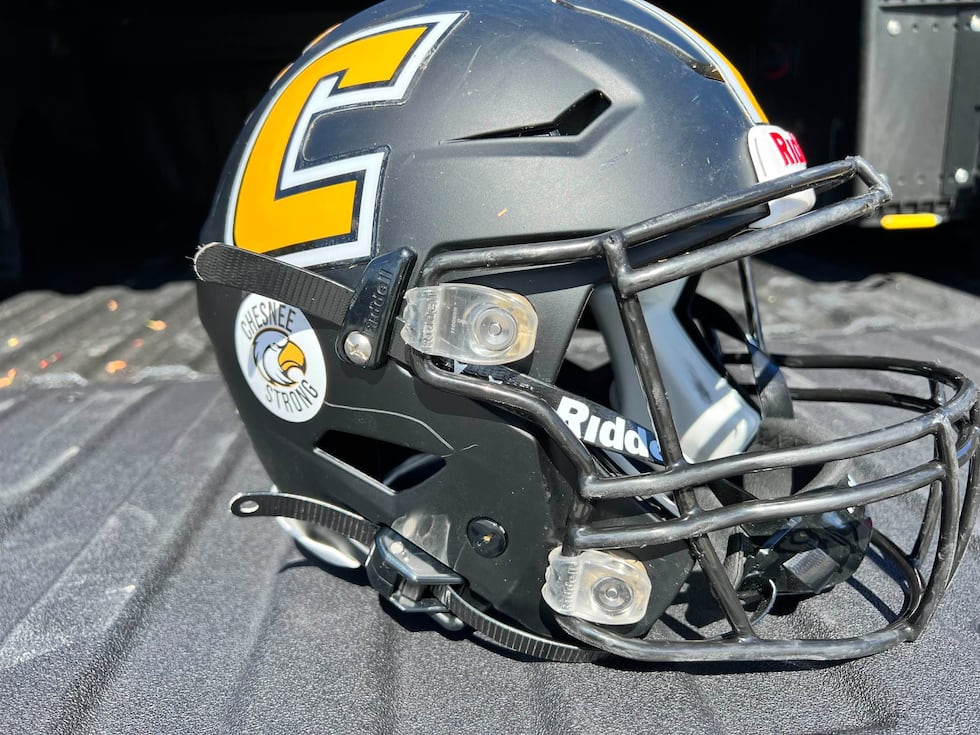 "We're doing everything we can to push forth our motto, which now is 'Chesnee Strong'," Pastor Grogan said.
At 7:20 p.m., the student body president of Landrum High presented a banner to the student body president of Chesnee High at the 50-yard line. A moment of silence and student-led prayer was also held.
Chesnee won Monday night's game 40-21, scoring three touchdowns just in the first quarter.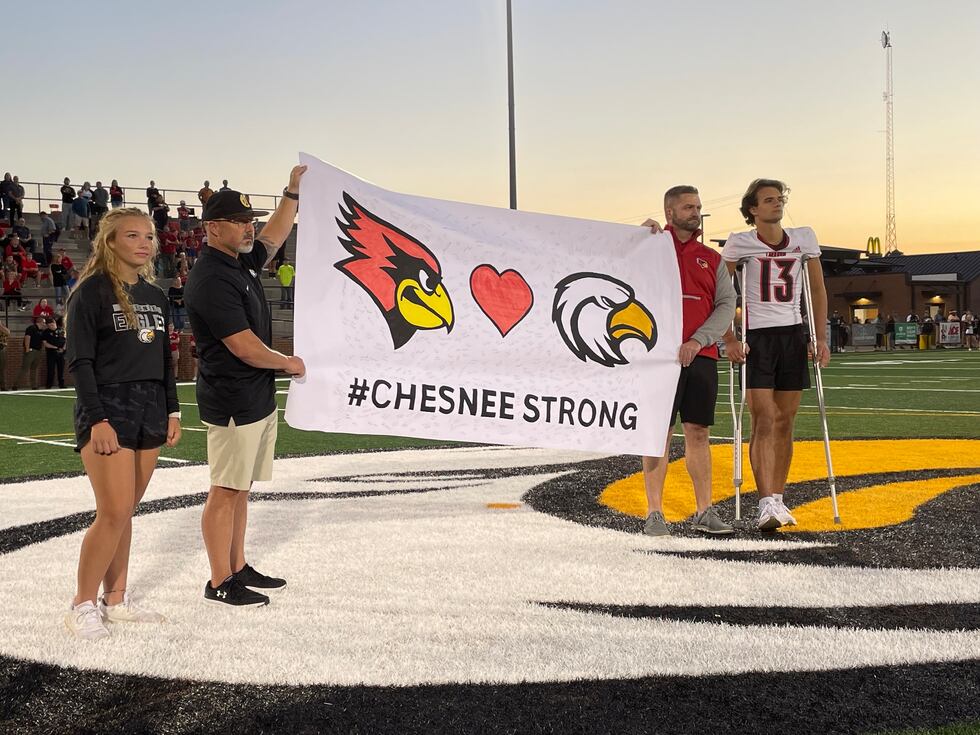 Students, families, and staff from Chesnee High School came together for a vigil on Saturday night. It took place at 7 p.m. in the bus loop of the school. They lit candles and said prayers for the families affected.
At the vigil, Dustin Sitton said, "Well, I just wanted to show you know support and love once again to the families and to show that we're here if anything happens. If they need any comfort we're always here."
Stay with FOX Carolina for updates on this developing story.
Copyright 2023 WHNS. All rights reserved.