Philippe and Rina undergoing changes in the coming days
Published: Sep. 30, 2023 at 9:46 PM EDT
GREENVILLE, S.C. (FOX Carolina) - An odd pairing of tropical storms continue to drift out over the Atlantic.
Tropical Storms Philippe and Rina remain locked in a disorganized dance out over the open waters of the Atlantic Ocean. Rina is in the process of weakening, while Philippe is poised to slowly intensify over the next 3-4 days.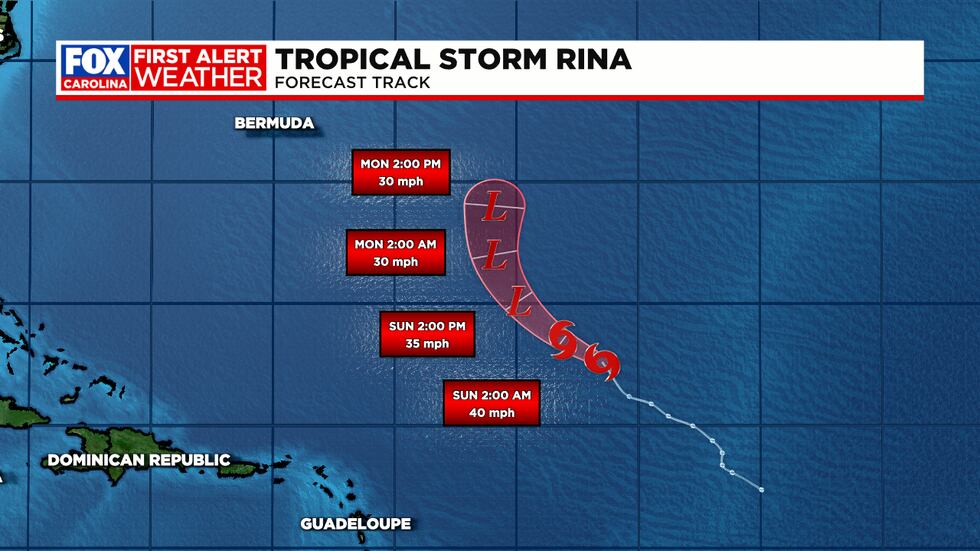 Rina will continue to drift toward the northwest, weakening to a remnant low by Sunday night.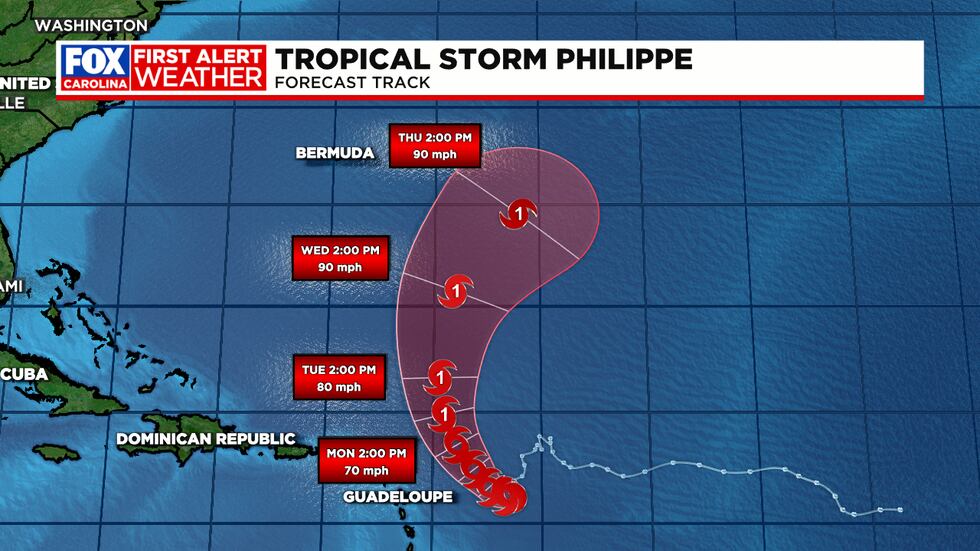 Philippe on the other hand will remain mostly stationary over the next 24 hours, before getting on the move toward the north on Monday. As it moves over warmer waters, and without the influence of Rina nearby, the storm is now likely to become a hurricane by Wednesday. Even so, it remains no immediate threat to any land mass.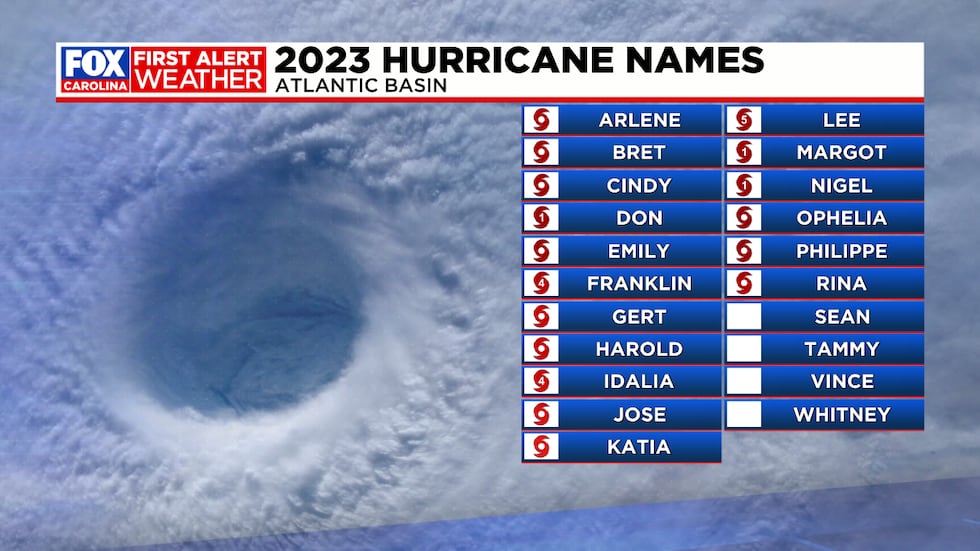 Only four names remain unused on this years list of Atlantic hurricane names, with two months left in the official hurricane season. Activity looks to be taking a briefly quieter turn outside of the current storms, with no areas of concern at the moment.
Copyright 2023 WHNS. All rights reserved.