Dry and warm for now, cooler temps ahead
Published: Oct. 1, 2023 at 7:36 PM EDT
|
Updated: Oct. 2, 2023 at 8:23 AM EDT
GREENVILLE, S.C. (FOX Carolina) - More dry and warm days ahead of us, with much cooler air arriving into the weekend as well as a shower chance.
High pressure continues to spread out across the eastern half of the United States, reinforcing the quiet weather that has already been in place here in the Carolinas. Clear to partly cloudy skies will continue this morning, with many waking up to temperatures in the mid-upper 50s to low 60s. Patchy fog is likely in parts of the mountains again until mid-morning, so stay alert on the morning commute.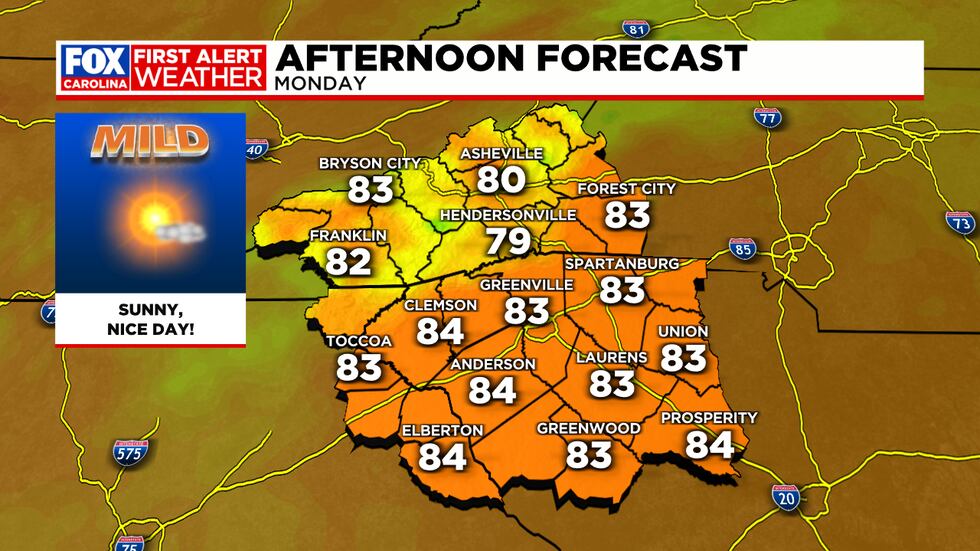 Mostly sunny weather is expected to hold firm all the way through Wednesday, so our abnormally dry conditions will only get worse. Silver lining is that at least conditions will be steady: highs in the upper 70s to low 80s with plenty of sun, cooler 50s at night.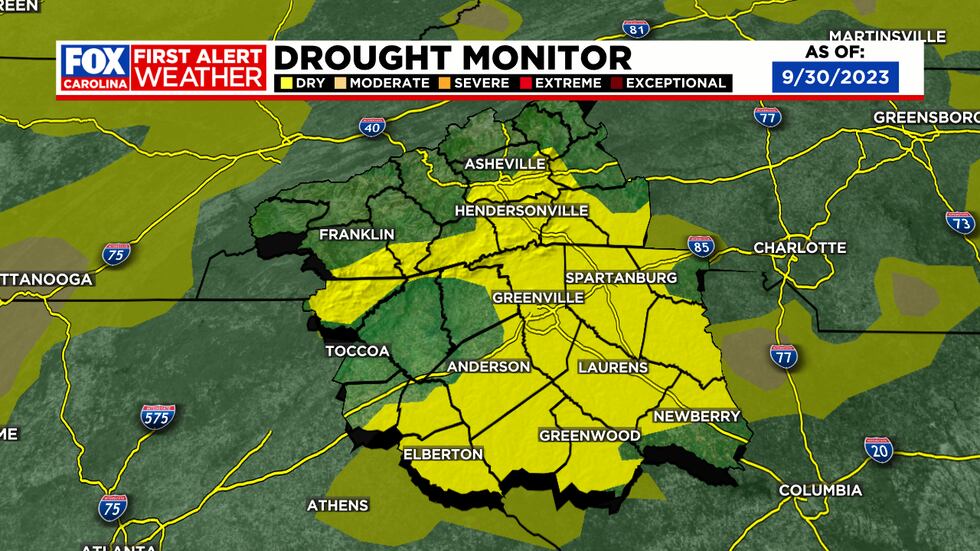 As much as we need any rain we can get, showers will likely prove to be more of a nuisance rather than a beneficial soaking rain.
Friday and or Saturday will finally offer up a chance for rain with a new cold front that will be heading our way. There's a higher chance for showers on Friday for the mountains, with the Upstate potentially seeing the rain Friday overnight into the morning on Saturday. The exact timing and location of the showers is still being determined, we will have a better eye on these details within the next few days.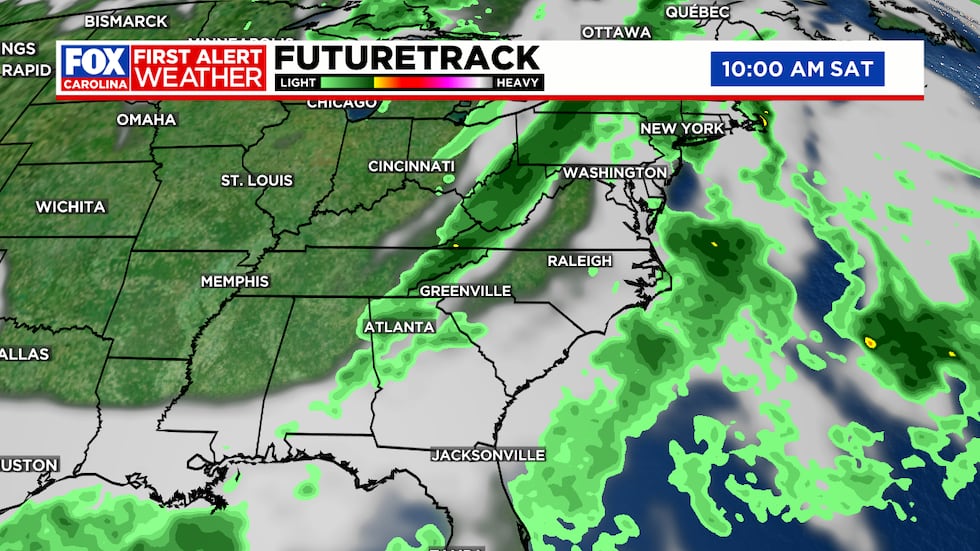 Rain or not, the cold front is expected to bring in a significantly cooler air mass for the weekend. Highs will dip to the mid 60s to low 70s, with widespread lows in the 40s likely. Get ready for some REAL Fall weather!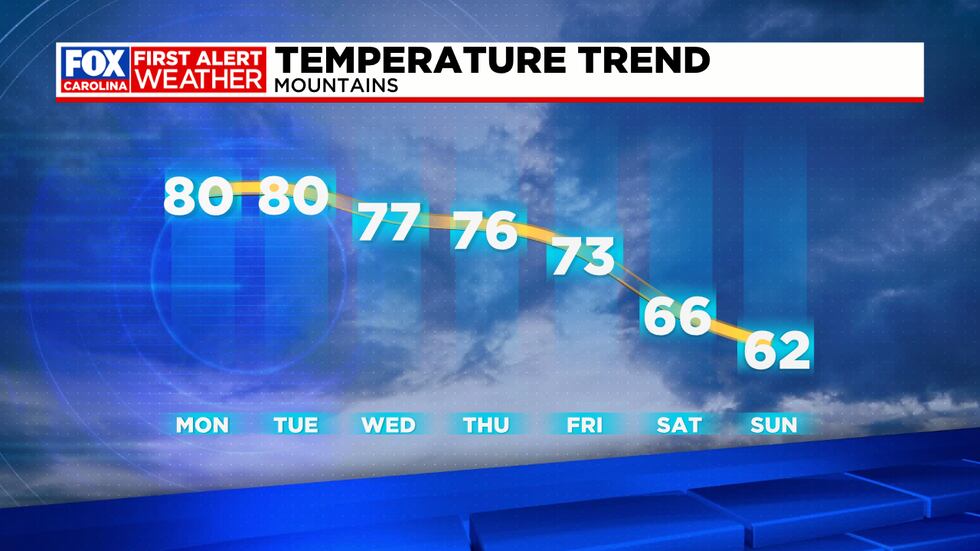 Copyright 2023 WHNS. All rights reserved.