Rina dissipates, Philippe poised to strengthen
Published: Oct. 1, 2023 at 10:53 PM EDT
GREENVILLE, S.C. (FOX Carolina) - Philippe is poised to be the last storm standing in the Atlantic for now.
Rina is on the way out at this point, having weakened to a tropical depression on Sunday. The system is expected to fall apart completely on Monday, dissipating several hundred miles southeast of Bermuda.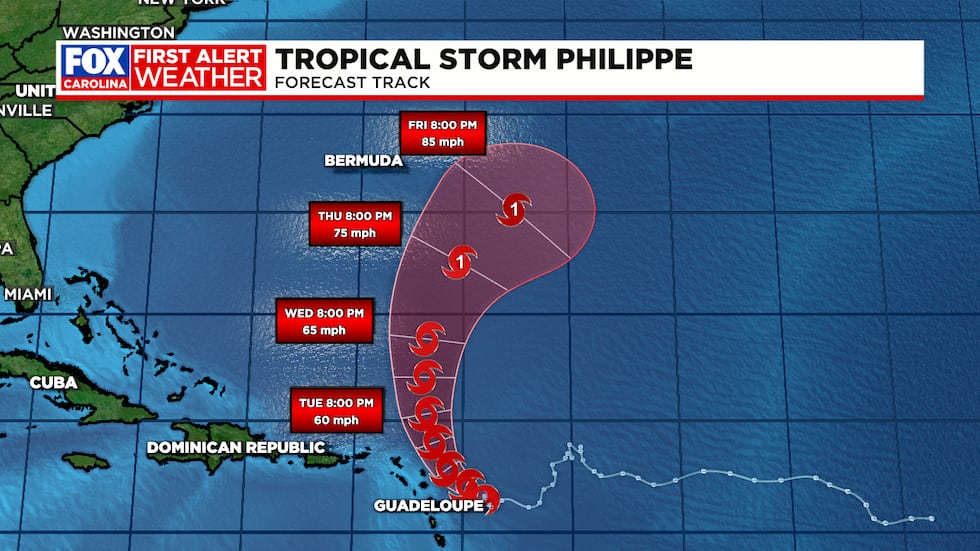 Philippe remains a tropical storm, set to brush by the Leeward Islands over the next 48 hours as it finally gets on the move toward the north. Gradual strengthening is expected as the system heads over warmer waters, forecast to become a hurricane by Wednesday. While gusty winds and heavy surf are expected for the Leeward Islands, the storm will have no impacts to the mainland United States.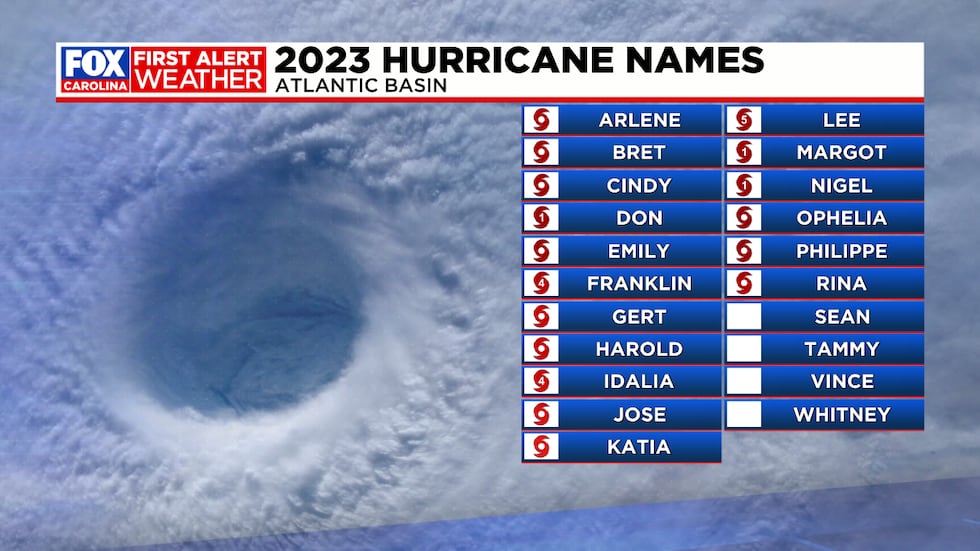 Only four names remain unused on this years list of Atlantic hurricane names, with two months left in the official hurricane season. Activity looks to be taking a briefly quieter turn outside of the current storms, with no areas of concern at the moment.
Copyright 2023 WHNS. All rights reserved.