Tropical Storm Philippe impacting
Published: Oct. 4, 2023 at 10:49 AM EDT
GREENVILLE, S.C. (FOX Carolina) - Tropical Storm Philippe has been bringing rain and gusty winds to parts of the Leeward Island for the past couple of days. It pulls away to the north, setting it's sights on Bermuda and New England.
Tropical Storm Philippe has been slowly churning through the Atlantic Ocean for the last week and half, moving erratically and maintain it's tropical storm strength, despite the atmosphere's best attempts at trying to weaken it. Heavy rain and tropical storm conditions moved through Antigua and Barbuda and Anguilla Tuesday with heavy rains and gusty winds over the Virgin Island and Puerto Rico Wednesday.
The storm is expected to head north over the next few days, putting Bermuda in it's path. The track forecast on this storm has seen some big fluctuations over the past week and there is room for more changes as the models struggle to nail down a path. The current thinking is the storm heads north, impacting Bermuda Friday as a tropical storm.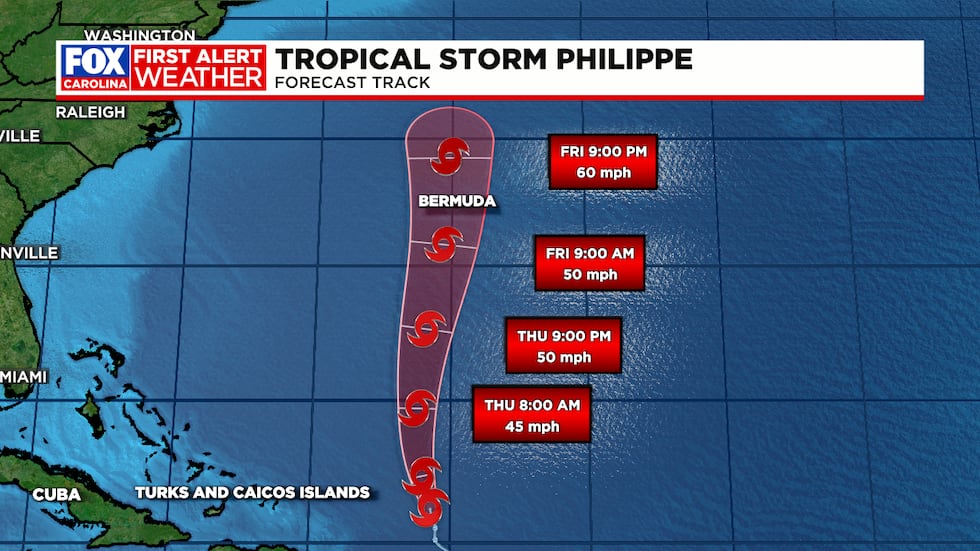 From there, big questions remain on the track and intensity of the storm. The official National Hurricane Center forecast takes the storm northwest toward Maine and Canada by Sunday. By then, it's likely transitioned to a extra-tropical system but still with tropical storm force winds. If you're travel plans this weekend take you leaf peeping in the Northeast, keep a close eye on this storm.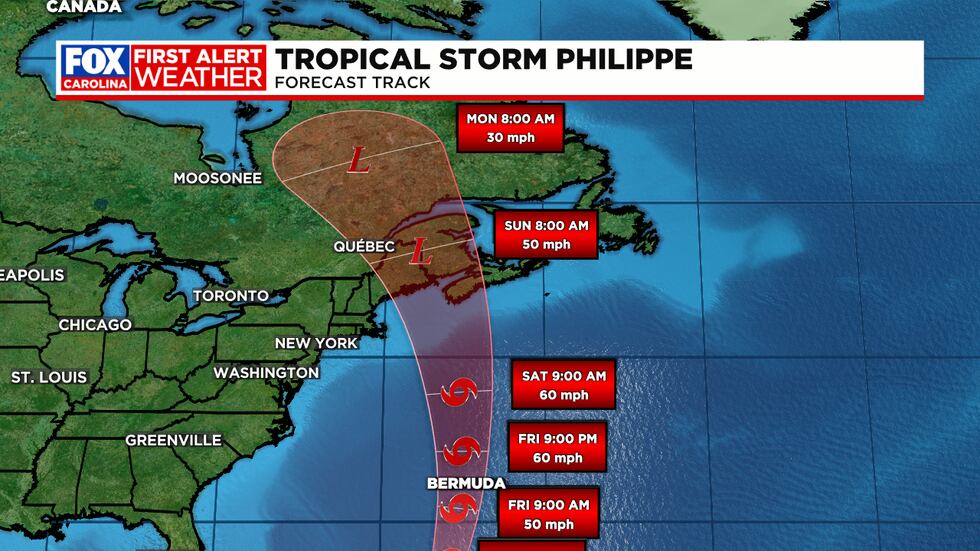 The good news is the rest of the tropical quiet, signaling we may be winding the season down. Now, that doesn't mean we are completely done with the tropics as hurricane season continues into until November 30. But tropical development does start to fall off after the middle of October. So this current trend is one we like to see.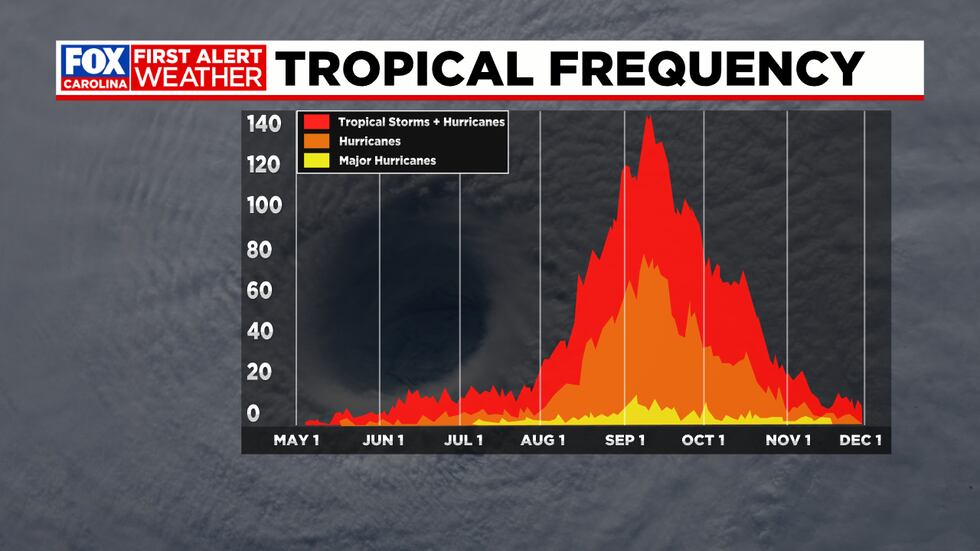 Copyright 2023 WHNS. All rights reserved.