Off track: South Carolina's rape kit evidence problem
Published: Oct. 11, 2023 at 1:58 PM EDT
WHERE ARE SOUTH CAROLINA'S RAPE KITS?
GREENVILLE, S.C. (FOX Carolina) - Think about the anticipation you feel while waiting for a package to be delivered. How many times do you check tracking updates for something you've ordered, following its movement from the seller to the post office to your doorstep?
Now imagine that package could be the key to prosecuting the culprit responsible for one of the worst things that you or someone you love has ever endured.
In South Carolina, survivors of rape and sexual assault don't have the ability to track what happens to their rape kits after they're collected. After undergoing the invasive and retraumatizing procedure, many never find out when and if their evidence is tested. They may never know if it's lost or destroyed.
The state was legally required to have a system for tracking these kits in place more than a year ago. We still don't.
While trying to get answers about why - and the current backlog of untested sexual assault kits in South Carolina - we filed 50 Freedom of Information Act requests, talked to dozens of officials, and sat down with people pushing for change.
SURVIVING THE UNTHINKABLE
Evelyn Mitchell, a legal investigator with the 13th Circuit Solicitor's Office, knows firsthand the pain that comes with a lack of answers after an assault.
"Knowing nothing is the worst thing - and not knowing who to talk to, to get nothing," she said. "It's like beating your head against the wall."
In 1980, Mitchell and a friend were kidnapped in Kentucky, held overnight, beaten, blindfolded, and raped repeatedly. At 20 years old, she endured abuse she described as "terribly evil," that left her struggling to function, let alone keep track of what happened in the investigation immediately afterward.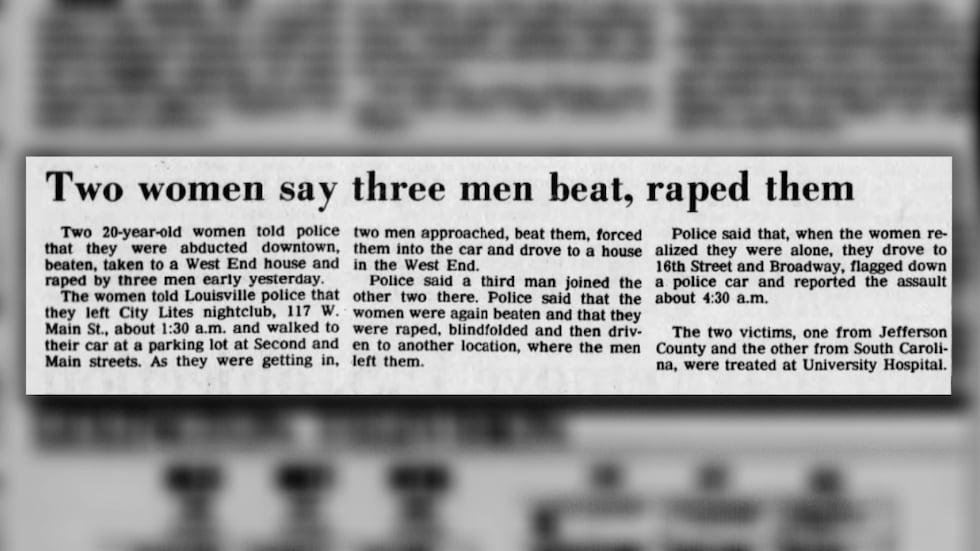 When her sexual assault kit was performed, she had been awake for 36 hours.
"I've heard it referred to as, it's like you're being victimized again," she said. "The last thing you want is for anybody to look at you or touch you."
She doesn't remember thinking about her rape kit for a long time after that. She spent time healing physically in a Kentucky hospital before returning to South Carolina to continue her journey, which would require a lifetime of slower, invisible recovery.
"It's a terrible, terrible thing to go through. And people need to realize that that's the point in all of this," she said. "You shouldn't have to keep working so hard after you've been through all that.
"You shouldn't have to keep working so hard to find out what is going on with your case."
In the first few years after the abduction, she went back to Kentucky a few times to look at mugshots for potential suspects. Eventually, the leads petered out.
"We were blindfolded. It was dark. Whoever did this knew what they were doing, so we never saw their faces," Mitchell said. "I could still hear their voices right now. But there were a lot of people coming and going during the night and so I think I get it, why the police never made any headway."
For decades, she didn't know what happened to the evidence that was collected during the investigation into her sexual assault. She went on to start a family, become part of the justice system and advocate for other survivors - all while believing law enforcement was trying to catch her abusers.
In 2017, Mitchell found out Kentucky was working to clear a backlog of untested rape kits and wondered what became of hers. She contacted investigators and filed a request under the Freedom of Information Act to get her own case file. In response, she got a message from an officer saying her kit and the blindfold were destroyed 18 months after she was raped. They were never tested. All that was left of the night that changed her life forever was a picture of the pink evidence slip that says on Feb. 29, 1980, police collected a rape kit and a piece of a towel that was used to cover her eyes.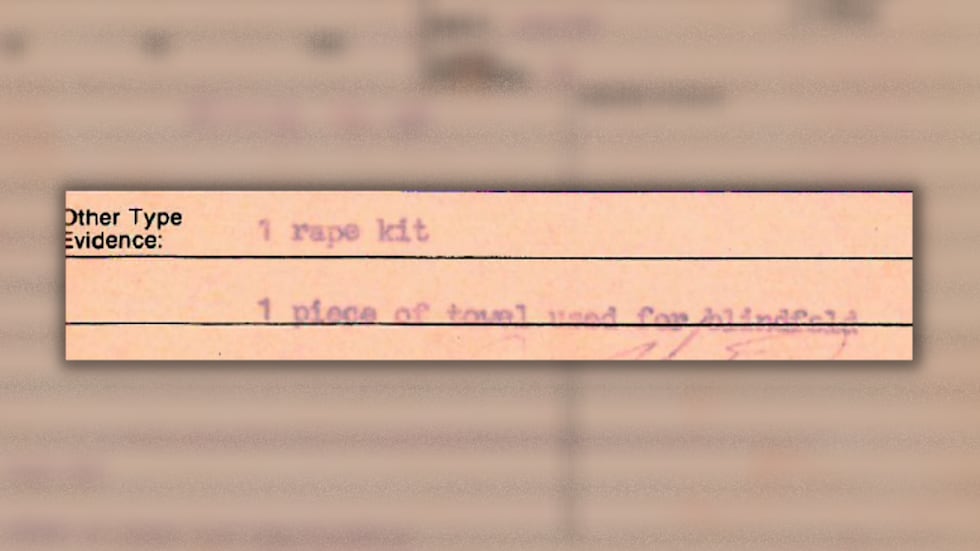 "That really hit me in the face when they did tell me it had been destroyed," Mitchell said. "Meanwhile, all along I'm thinking maybe one day they'll find these people."
The devastating discovery reopened a dark and painful chapter for Mitchell, but it also put her on a mission. In addition to her work as an investigator, Mitchell is now on the board of directors for the Julie Valentine Center, turning her experience into the fuel to push for reform here in South Carolina.
As part of her work with prosecutors in the solicitor's office, Mitchell said she is able to track the results of drug lab tests, but she can't do the same for sexual assault kits.
"If you've been burglarized or you've been a victim of a car accident, you know, it's easier to find out what's going on than a situation like this," she said.
In 2020, she testified before state lawmakers about the need for a system to track sexual assault kits to empower other survivors in a way she unfortunately never had.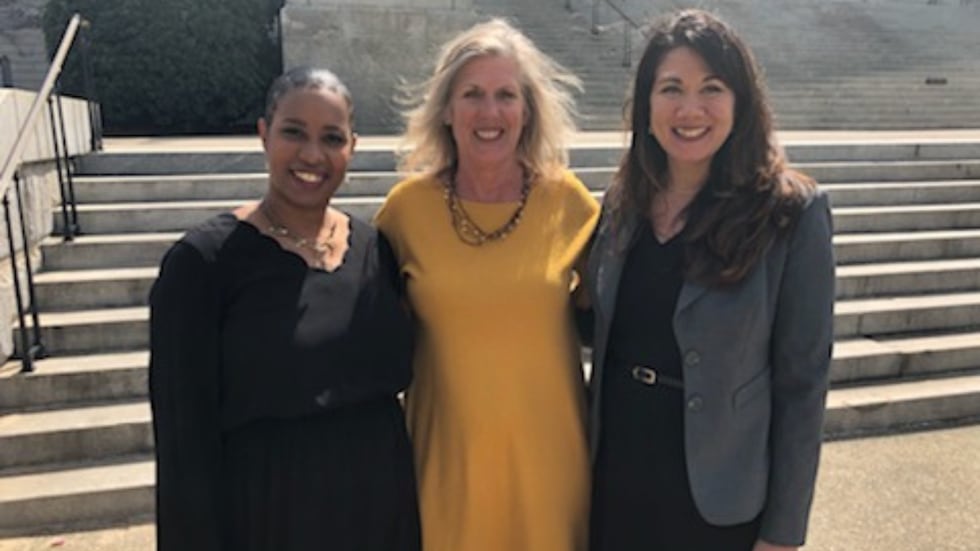 "I have put myself out there and have exposed a topic that is very uncomfortable to speak about," Mitchell said. "I'm always reminded of that horrible time in my life. However, I'm also reminded of the love and support shown to me by my parents for years and years following the assault."
Her story was influential in bringing rape kit reform to South Carolina - but more than three years after she stood in front of complete strangers and opened up about her deeply personal trauma, she is still waiting to see the change she fought for take effect.
"What's mostly frustrating is this was a unanimous deal, passed unanimously, and obviously I thought it was going to be in place sooner," she said.
AN UNIMAGINABLE WAIT
For more than three years, Alex Liddy's mother has been praying her killer will be caught.
The night of Feb. 9, 2020 seemed normal for 29-year-old Liddy, from what detectives can tell. Then suddenly, all communication from her by phone and social media stopped.
Two days later Liddy's body was found in her bathtub at Hyde Park Apartments in Mauldin. Investigators said she was nearly nude and her injuries, which included blunt-force trauma, were consistent with patterns of assault.
"She didn't deserve to die that way," said Liddy's mom, Andrea Johnson. "No one does and it was brutal. It was horrific."
Although no one has ever been arrested for Liddy's murder, her family believes her killer is someone she knew.
Investigators collected items and a lot of potential DNA swabs from the crime scene. A sexual assault kit was also performed during Liddy's autopsy. Her mother said the evidence sat untested until September.
It wasn't until Mauldin Police Detective Jenna Wilson recently took over the case that the kit and swabs were sent to the Greenville County crime lab for testing.
Willson has been recombing through everything with a fresh set of eyes, going back over evidence, crime scene photos and body camera footage. She has identified some persons of interest and put out a new request for tips in the case.
Like Johnson, Willson is now waiting to find out if the DNA holds answers. She isn't sure when the results will arrive.
"It's kind of hit-or-miss, we never really know when we're going to get things back," Willson said. "I know they consistently have things being sent in every single day. So I don't really know what process they take to get the things processed to get answers back.
"We never really have a timeline for when we're going to get results back."
Greenville County's crime lab opened in 2004 to help local investigators get answers sooner and reduce the caseload sent to SLED's lab. In 2021, the county lab worked more than 200 DNA cases. They also process fingerprints, ballistics and drug testing.
Willson said the DNA evidence they're waiting on along with new details from witnesses, no matter how small, could crack the case. Thinking about Johnson lying in bed at night, wondering what happened to her daughter, makes the search for answers incredibly important to Willson.
It's the first time Johnson has felt like her daughter's death is getting the attention it deserves. Unless you have been through it, she said the frustration and devastation when you aren't seeing progress in your child's investigation are unimaginable.
"It shouldn't be like this," she said.
BY THE NUMBERS
Unfortunately, the wait for answers isn't unusual - and sexual assault isn't rare.
One in six women has been the victim of an attempted or completed sexual assault, and experts believe that number is actually much higher. RAINN, the Rape, Abuse & Incest National Network, estimates only one-third of sexual assaults that occur are reported to law enforcement.
Sara Barber, Executive Director of the South Carolina Coalition Against Domestic Violence and Sexual Assault (SCCADVASA), said it's estimated that 42 percent of women in the Palmetto State have been the victim of sexual assault or intimate partner violence, but that is based on self-reported cases. There is a vast number we'll never know about, she said.
"This is not something that happens to a small number of people who you don't know," Barber said. "This happens to people you know. It happens to people you love. It might be happening to you."
In 2022, more than 3,500 new sexual assault survivors contacted one of SCCADVASA's partner rape crisis centers. Nearly half of those victims were children. Only 12 percent chose to report their cases to law enforcement.
Many are reluctant to come forward out of fear of the investigative process, their abuser, or not being believed. Misconceptions about false reporting or fake rape allegations are rampant, but Boston Area Rape Crisis Center said only 2 to 3 percent of rape reports are false, which is no different from any other crime.
Below is a breakdown of the sexual battery cases reported annually by the South Carolina Law Enforcement Division:
The total number of untested rape kits across the country is unknown, but the nonpartisan data site USAFacts spent six months researching the national backlog. They received data from 30 states and Washington, D.C., which showed there were at least 25,000 untested rape kits nationwide in 2022.
"Very few states publish backlog data regularly and for the ones that do, they do not use a standardized format and so you can't easily make national comparisons," said USAFacts Senior Strategic Partnerships Manager Sasha Anderson.
USA Facts' request for information about South Carolina's backlog was denied. Anderson said several attempts to get further information from the state were unanswered.
"It's so frustrating that South Carolinians don't have access to this information the way that other people do in other states," Anderson said.
Some lawmakers estimate the number of untested rape kits exceeds 100,000 nationally. In September, U.S. Representative Nancy Mace from South Carolina's 1st District introduced the Rape Kit Backlog Progress Act of 2023, which would require states to provide a comprehensive inventory of their sexual assault kits.
"We have thousands of rape kits sitting on shelves in South Carolina," Mace said. "Getting that bill through helps every woman in South Carolina who's a victim of rape."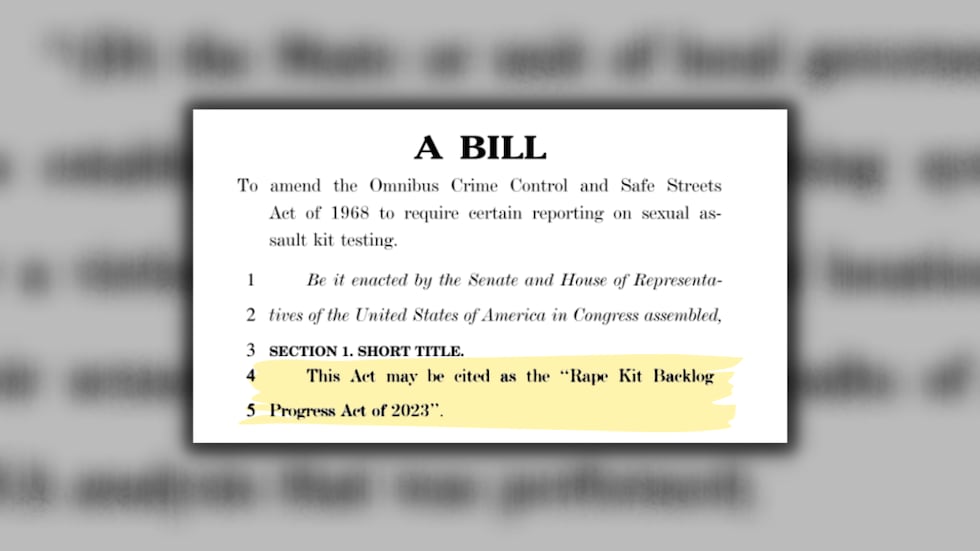 In 2021, SLED confirmed there were 1,700 untested rape kits in their evidence. We don't know how that number has changed since then. When we asked SLED for public records relating to the number of untested rape kits in the state forensic lab in August, we received the following response:
"With regards to your request for 'the number of sexual assault kits in SLED's Forensic Lab that are awaiting testing as of August 10, 2023′ know that SLED does not possess public records containing the specific data you are requesting at this time… However, SLED is making significant strides toward the impending rollout of its sexual assault kit tracking platform. Once this tracking system is fully operational, SLED anticipates having the capability to generate detailed reports to provide data similar to that which is sought in your request."
Without a tracking system, we don't know exactly how many untested rape kits are in evidence rooms, medical facilities, and labs across South Carolina. Neither does state law enforcement.
To get a look at the local picture, we filed 50 Freedom of Information Act requests for documents about untested rape kits in August, asking every Upstate law enforcement agency for the number of untested kits they have in evidence storage.
The process of trying to gather the information from agencies across the Upstate highlights the inconsistencies with how this information is tracked, if at all, from individual police departments and sheriff's offices in South Carolina.
We were able to identify at least 1,260 untested rape kits in evidence at local jurisdictions that have not been sent to SLED for testing. Some agencies were more forthcoming than others and each has its own system for evidence inventory.
Below is a breakdown of what we found:
The following agencies reported zero untested rape kits in evidence: Abbeville Police Department, Blacksburg Police Department, Campobello Police Department, Chesnee Police Department, Clinton Police Department, Due West Police Department, Duncan Police Department, Inman Police Department, Landrum Police Department, Laurens County Sheriff's Office, Mauldin Police Department, Ninety Six Police Department, Pendleton Police Department, Seneca Police Department, Union Police Department, Wellford Police Department, and West Pelzer Police Department.
The following agencies did not provide data in response to our request or did not respond to contact attempts: Abbeville County Sheriff's Office, Calhoun Falls Police Department, Liberty Police Department, and Lyman Police Department.
Liberty Police Department was unable to provide records in response to our request due to evidence record-keeping practices. The clerk of council's response included the following:
"Each individual case file should include a description of the various pieces of evidence collected. For example, the case file of an assault charge might note that a knife was collected and placed into evidence. However, the city does not track or maintain a compilation of the total number of knives collected and placed into evidence by the city. This is the same situation with sexual assault kits (and virtually all other types of evidence)."
The City of Simpsonville said without extensive manhours, they could only provide data on untested rape kit records for the last three years. For older cases, the records clerk would have to track down evidence off-site, in evidence refrigerators and general storage, a spokesperson for the city said.
Multiple agencies charged fees for the information. FOX Carolina spent $242.02 for records related to this story.
WHY ARE SO MANY RAPE KITS UNTESTED?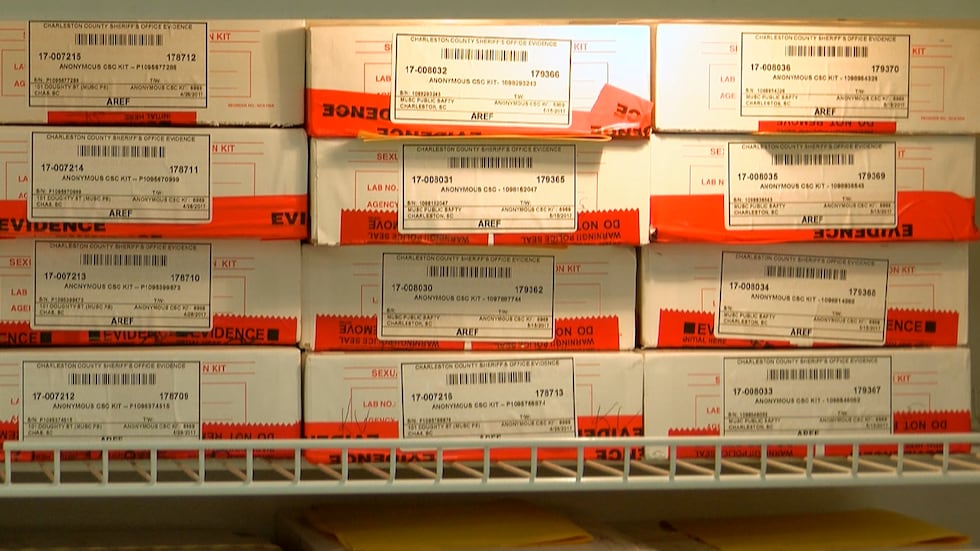 There is not a mandate in South Carolina that requires rape kits to be tested at all and there are a lot of reasons why rape kits go untested under current protocols.
While some jurisdictions like Greenville County have their own DNA labs, most law enforcement agencies send their rape kits to SLED for testing. SLED doesn't test anonymous rape kits, so if one is collected but the victim doesn't choose to be identified, the kit is generally not tested.
In some cases, the suspect has already been prosecuted without needing DNA evidence. The South Carolina Evidence Preservation Act requires evidence for all offenses under the violent crimes statute to be preserved as long as the perpetrator is in prison after conviction. If a suspect pleads guilty, the evidence has to be preserved for seven years.
Many agencies said they have held untested kits longer than legally required - just in case.
Randal Beach, the chief of Pickens Police Department, said his agency has one untested rape kit in evidence, but it's for a case where the suspect died less than a month after it was collected. The suspect was already in CODIS, so his DNA is retrievable for other investigators if needed.
But Beach is still holding onto the kit, just like other swabs that fill their evidence room.
"There is a backlog, anyone will tell you that," he said. "There's not enough people working in the labs. These labs weren't set up for the forensic barrage that we're seeing."
Beach previously worked in Florida, which has since implemented the same Track-Kit system that South Carolina is working to establish. He said he was appalled when he first learned of the number of untested rape kits in the Sunshine State at the time, but he said the number doesn't reflect the complexities of the reasons why many rape kits haven't been tested.
When DNA testing first became common practice, Beach said investigators "went DNA crazy," swabbing every surface at a crime scene. They thought DNA testing was going to solve all crimes.
"We started trying to solve every crime with sterile water and a Q-tip," Beach said.
But DNA isn't quite what investigators dreamed it would be. In reality, DNA testing is a lengthy process and the resources needed for one case tie up resources that could be used in another case.
"There's not enough machines and not enough people," Beach said.
SLED has 30 DNA casework staff members and 11 DNA database staff members in the forensic services lab, including both sworn law enforcement and civilian personnel.
We have not been granted access to SLED's new forensics facility to see how evidence is stored and processed, despite multiple requests.
WHAT IS TRACK-KIT?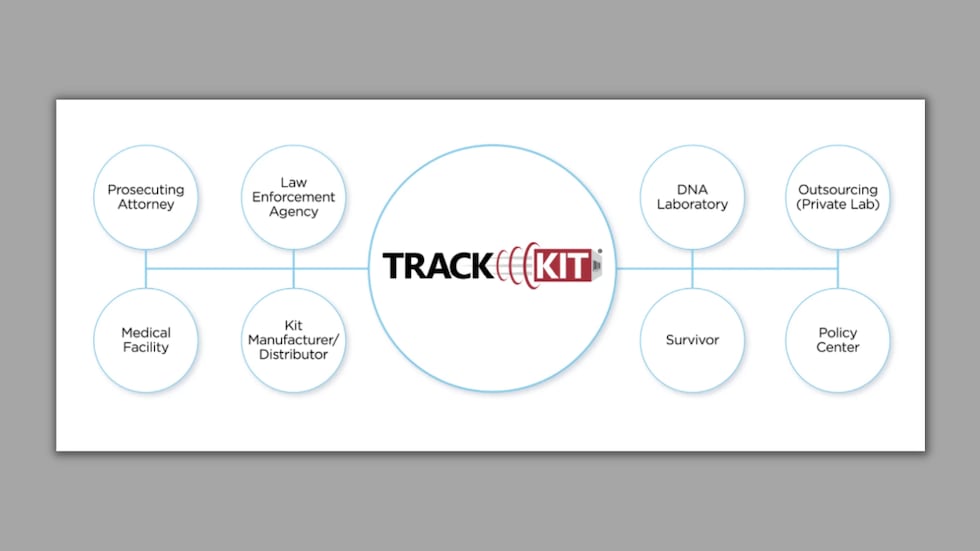 SLED is working with InVita Healthcare Technologies, a software company based in Jacksonville, to launch its Track-Kit system in South Carolina.
As of June, 15 states are using InVita's Track-kit system. The company says this means they are tracking one-third of the total population of rape victims in the U.S.
A captain with SLED sent a message to South Carolina law enforcement agencies in October saying they are preparing for Track-Kit to go live by the end of the year. They are trying to compile information about all the users who will need to access the system across the state. Training is scheduled to be conducted at SLED in December, according to the document.
"A phased deployment of the system will be announced and will take place within the state by regions," the e-mail states.
Track-Kit won't solve the DNA testing backlog, but it will standardize the way rape kits are inventoried.
The software allows law enforcement, prosecutors, medical facilities and survivors to track sexual assault kits from the time evidence is collected until results are reported.
When a nurse performs a sexual assault forensic examination, they will scan a barcode on the kit that is tracked through Track-Kit.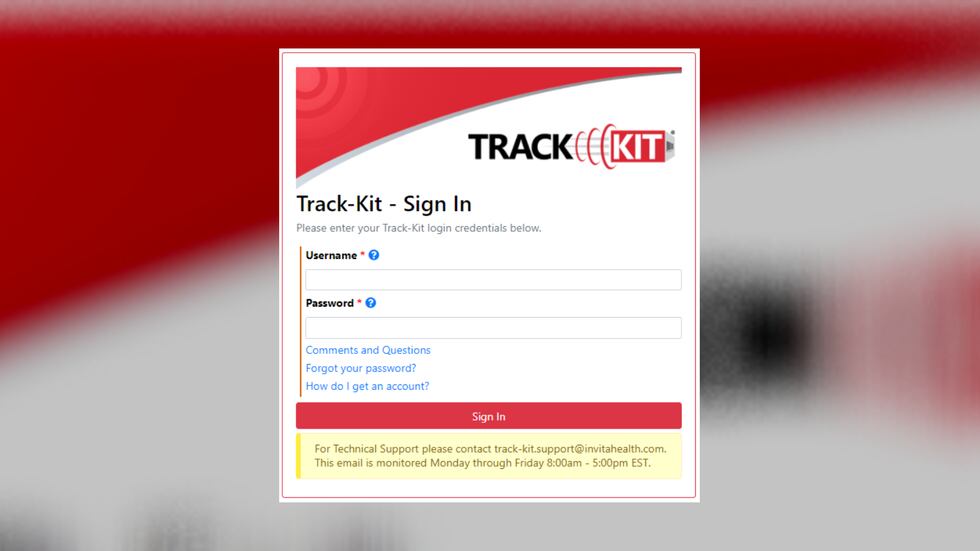 Survivors can follow the movement and status of their kit through a web portal and opt to receive e-mail or text updates about its status.
Once the pilot program is successfully rolled out to select agencies, it will be expanded to include all law enforcement in South Carolina.
WHAT IS THE HOLDUP?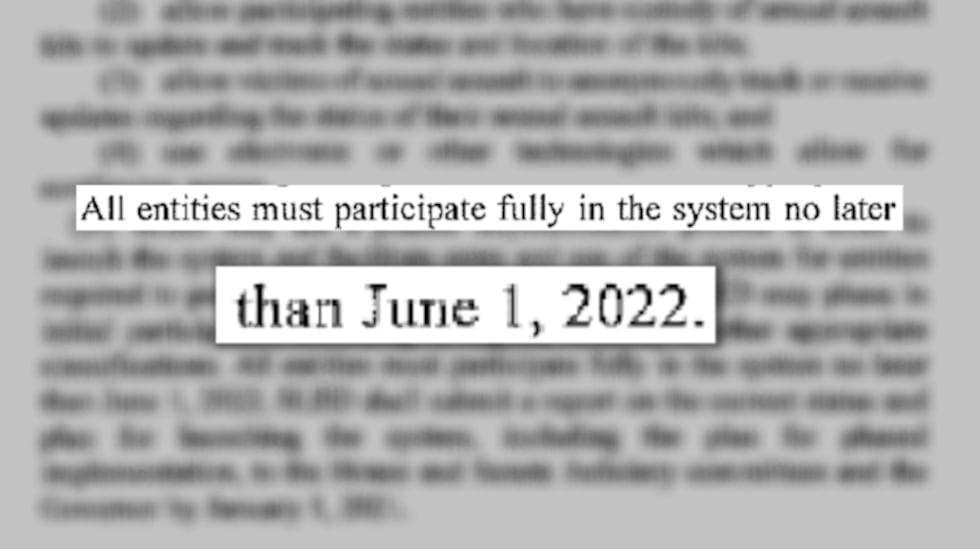 The law requiring SLED to establish a system for tracking sexual assault kits was signed by the governor in 2020. The law said all parties involved in the handling of rape kits including law enforcement agencies and medical facilities were required to be using the system by July 2022.
More than a year after that deadline, the system is still not up and running in South Carolina. They estimate the system will be implemented by the end of the calendar year, however, at last check, they had not yet rolled out the pilot program.
SLED did not receive allocated funding for the system when the law was signed. The agency estimated it would cost $150,000 to implement Track-Kit here.
InVita says they believe legislative funding for the deployment of Track-Kit should always be the primary focus for states, but grants are also available.
FOX Carolina reached out to the following state representatives who sponsored the bill to launch the rape kit tracking system to ask about funding and updates on the system's development: Ivory Thigpen, Gilda Cobb-Hunter, Neal Collins, Seth Rose, Chandra Dillard, Micah Caskey, Bruce Bannister and Wendell Gilliard.
We did not receive any responses.
FOX Carolina asked if SLED requested funds for the Track-Kit software in their budget proposals for fiscal years 2021-2022 or 2022-2023. We have not received a response. Public records we obtained do not indicate that SLED requested funds for this specific purpose during those years, however, they did ask for money to hire more forensic scientists and DNA database technicians to test the state's backlog of rape kits.
"These positions are necessary to keep up with demand in DNA as well as address the backload in sexual assault kits as we move toward a new sexual assault kit tracking system," SLED wrote in the 2021 budget request.
In each of those fiscal years, the governor's executive budget recommended more than $100 million in funding for SLED's other needs.
FOX Carolina asked if any of the funds they received in the budget those years were dedicated to the implementation of Track-Kit. We have not received a response.
Below are emails sent from FOX Carolina to SLED over the last four months that have either not been answered at all or the information requested has not been provided:
In public records, SLED said they have utilized other grants to help address the backlog of kits that need testing and at times have outsourced rape cases to FBI programs.
For the 2023-2024 fiscal year, SLED has the following item in its budget proposal:
$139,549 – SAK Tracking System yearly licensing and Tech Support Fees
HOPE FOR SURVIVORS
Although the wait continues for South Carolina's sexual assault kit system to get on track, many things about the process for survivors have changed for the better over the years. DNA testing has gotten more accurate. Hospitals have started putting more thought into care for survivors of sexual assault. Sexual Assault Nurse Examiners (SANE) have become the standard.
Prisma Health Upstate has roughly 20 SANE nurses and 7 emergency rooms in different counties that are SANE-designated. SANE nurses go through 40 hours of didactic training and then do clinical preceptorships to learn the best ways to help assault survivors. They learn about everything from the exam room to the courtroom.
Ellen Kennedy, a registered nurse and the SANE coordinator for Prisma's Emergency Trauma Center in Greenville, helps victims in a room at Greenville Memorial Hospital that was designed specifically for sexual assault examinations. The room opened for use in 2021 after Prisma received a grant from Greenville Women Giving.
Details in the room, which is painted in soothing, neutral tones, have been carefully researched. There was originally a metal paper towel dispenser across from the exam bed, but Kennedy said it looked almost like a funhouse mirror so it was moved to another wall and replaced with non-reflective plastic.
"Everything that we do is with the victim in mind," she said.
The cabinets don't look like the other rooms in the hospital. They look more like cabinets you'd see in someone's house – with a wood finish and kitchen-like handles.
It doesn't just stop at the décor. Kennedy thinks about what she's wearing for these exams down to her shoes. She wears bright, colorful sneakers to give patients, many of whom are uncomfortable making eye contact after a trauma, something to focus on.
When Kennedy conducts a sexual assault examination, she explains each step to her patient multiple times. Victims can have some parts of the evidence collection done and refuse others, based on their comfort level.
"If there are parts of the exam, they may want to take extra time on or may want to skip entirely, that's okay," she said. "We'll give them the information surrounding it and let them make the decision. Give them the control on what truly guides their care."
After the exam, there is a shower that patients can use and a closet stocked with brand-new clothes they can change into.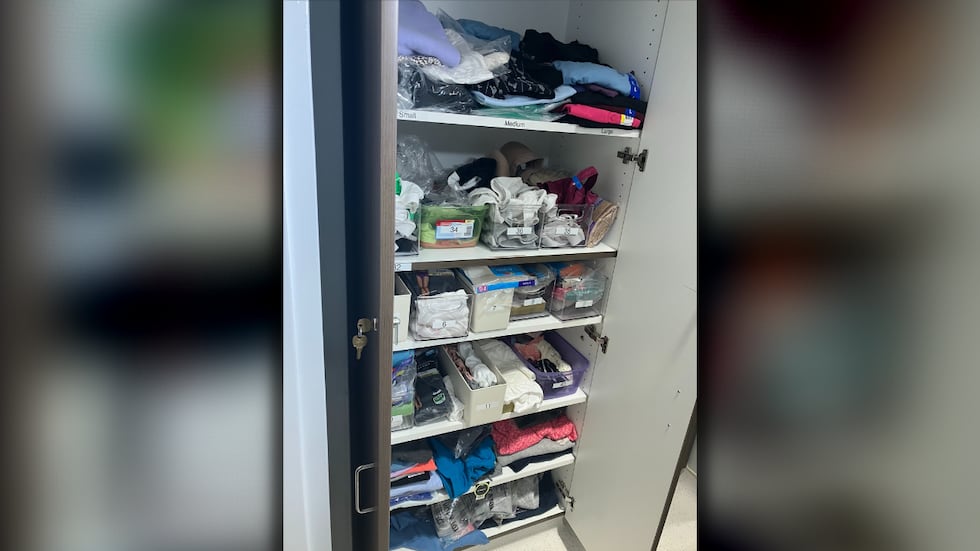 Prisma hopes to create more SANE-specific rooms in its hospitals in the future. They presented details about the room at Greenville Memorial to the International Convention of Forensic Nurses, too, in hopes of seeing similar programs spread.
"I tell every victim that I work with in the emergency department, I personally am just so glad that they sought care so we can make sure that medically they're safe, they're healthy, and if they choose to report that is completely up to them," Kennedy said. "But I'm just so grateful that they walked in the door."
Kennedy stays with the rape kit until it is collected by law enforcement. There is a direct hand-off of the kit, which is noted in the hospital's chart and law enforcement's chain of custody forms. After that, she doesn't know what becomes of the evidence.
"I think media shows and crime podcasts have made us believe that you will check in, get a sexual assault evidence collection done, and you'll get DNA results that day - or maybe at worst, two or three days down the line," Kennedy said. "The sad reality of it is that in fact, once we hand that off to the law enforcement it then needs to be transported to the crime lab and then needs to be tested and that actual testing of the DNA is an extremely lengthy process."
She said a lot of patients have the misconception that the DNA testing is done at the hospital. And they want answers just like they do for other medical testing like bloodwork or biopsies.
"I think for patients to check into the ER takes an incredible amount of bravery, and I think it's a very traumatic process," Kennedy said. "If we have the ability to move towards giving that to patients, that would be great. And I think that's the purpose of the sexual assault kit tracking."
WHO YOU CAN CALL
If you or someone you love has experienced sexual assault, the following organizations in South Carolina offer help:
Copyright 2023 WHNS. All rights reserved.