Blythe abuse case lands bleeding, bruised baby in hospital, parents in jail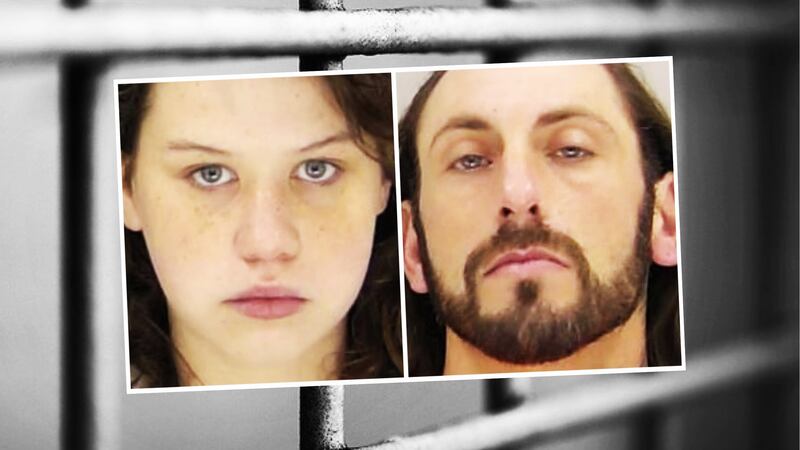 Published: Oct. 15, 2023 at 9:41 PM EDT
|
Updated: Oct. 16, 2023 at 12:30 PM EDT
BLYTHE, Ga. (WRDW/WAGT) - Arrest warrants from the Richmond County Sheriff's Office detail "severe injuries" that left a 6-week-old boy in critical condition and got his parents arrested.
On Wednesday, the Richmond County Sheriff's Office arrested 19-year-old Emma Pittman and 35-year-old David James with charges of cruelty to children in the first degree and aggravated battery for both.
They both remained in Richmond County jail on Monday.
MORE FROM NEWS 12:
Arrest warrants detail both felony charges happening the day before on Oct. 10 just after 5 p.m. at 3124 Goolsby Road.
The warrants allege James and Pittman acted together in "maliciously" causing harm to their infant son. The infant suffered skull fractures, bleeding inside and outside of the brain, and bruising in seven different areas including the 6-week-old's arms, knees, and chest.
When the child was found unresponsive at the time of the incident, the warrants go on to say the unresponsive child was taken to Children's Hospital of Georgia to be treated for the injuries and was in critical condition.
Injuries included "bilateral skull fractures, active bleeding inside and outside of the brain, blown right pupil, anal fissure"according to the arrest warrants.
Copyright 2023 WRDW/WAGT. All rights reserved.