Fort Gordon gets ready for renaming with new signs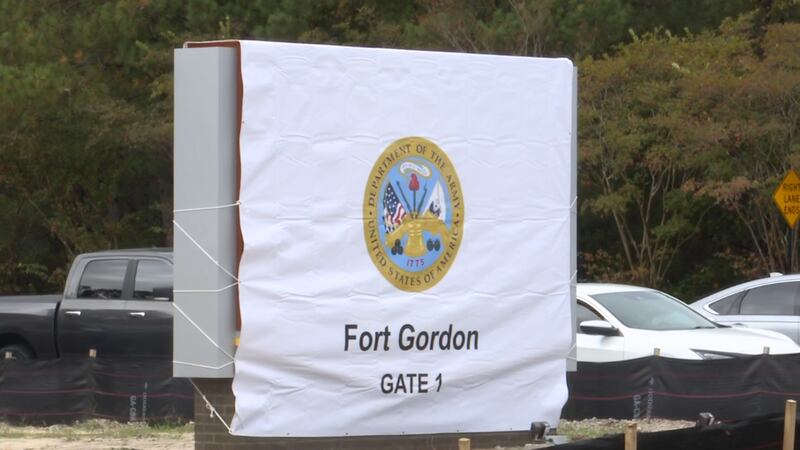 Published: Oct. 13, 2023 at 7:50 PM EDT
|
Updated: Oct. 16, 2023 at 3:25 PM EDT
AUGUSTA, Ga. (WRDW/WAGT) - We are two weeks away from the official renaming ceremony for Fort Gordon.
Signs of change are already here, covered with a white tarp on the new sign at gate one.
The ceremony is set for October 27.
The ceremony will take place at Barton Field and is open to ID Card Holders and invited guests. The event will be streamed live on the Cyber Center of Excellence's social media for the public.
In mid-August, dozens of signs started to come down.
"It'll be a big change. People that have been here for any amount of time call it Fort Gordon, and probably will for a while until they get used to the new name," said John Ussery, assistant director of traffic and engineering for the city.
While the official name change to Fort Eisenhower doesn't happen until October 27, Georgia Department of Transportation officials and engineering with the city said preparation for the new signs started in August.
Ussery says it will cost around $140 per sign for the city.
Ambulances on the post already bear the Fort Eisenhower name, as does Google Maps.
Copyright 2023 WRDW/WAGT. All rights reserved.