Suspect charged, identified after deputy shot in Oconee County
Published: Nov. 16, 2023 at 2:42 PM EST
|
Updated: Nov. 17, 2023 at 3:58 PM EST
OCONEE COUNTY, S.C. (FOX Carolina) - The Oconee County Sheriff's Office announced that a suspect was recently charged for the shooting that left a deputy in stable but critical condition on Thursday.
Oconee County Sheriff Mike Crenshaw said deputies were conducting a traffic stop on South Highway 11 near Mount Pleasant Road at around 12 p.m. A driver in a white Chevy Silverado fled from the traffic stop and deputies began chasing him.
According to Crenshaw, the chase continued until they reached an area near Black Bass Road where shots were fired, and a deputy was struck by gunfire. The deputy, 27-year-old Corporal Lucas Watts, was rushed to the hospital and underwent emergency surgery.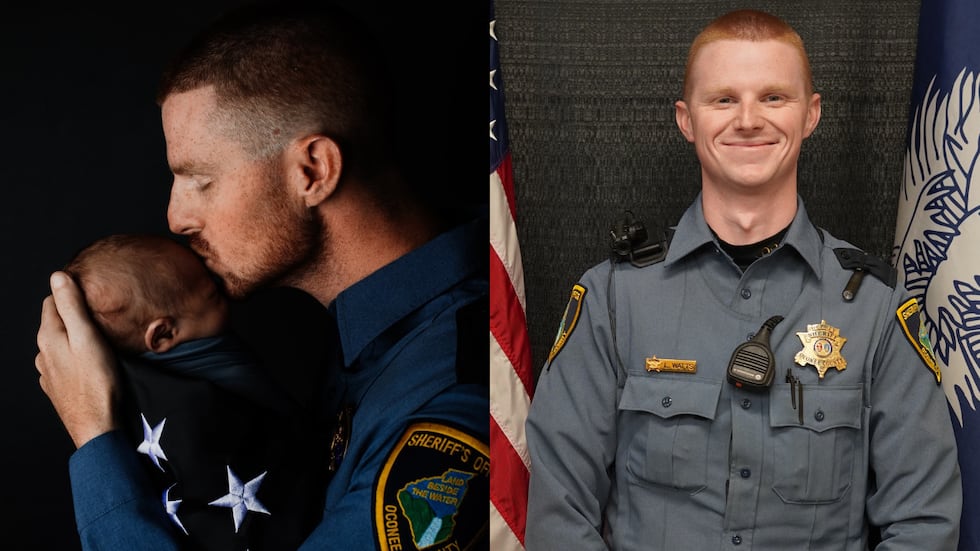 On Friday afternoon, Crenshaw said Watts was in stable but critical condition. Watts is a father with a newborn baby. He has served with the sheriff's office since March 2020 and previously worked for the Anderson County Sheriff's Office. A fundraiser for Watts and his family has been set up through Serve and Connect and 100 percent of donations will go to them.
"Lucas is an outstanding deputy and professionally serves and protects the citizens of Oconee County," Crenshaw said.
A FOX Carolina crew saw a large procession of law enforcement officers escorting the ambulance carrying Watts north on I-85 after the shooting.
A large law enforcement presence formed outside Greenville Memorial Hospital on Thursday to support Watts, including unmarked vehicles and officers from the South Carolina Law Enforcement Division (SLED), Greenville Police Department, Greenville County Sheriff's Office and Anderson County Sheriff's Office.
PHOTOS FROM SCENES
After Watts was shot, the sheriff said the suspect again fled from law enforcement. He was later located on Black Bass Road and shot by deputies, according to Crenshaw.
Crenshaw also confirmed that the suspect underwent surgery for injuries after being airlifted to the hospital. However, he didn't give an update on his condition.
On Friday, the Greenville County Sheriff's Office identified the suspect as 50-year-old Gregory Wayne Maxwell and charged him with five counts of attempted murder and possession of a weapon during the commission of a violent crime. Deputies said they determined that Maxwell allegedly shot Watts with a rifle and also fired at other deputies before he was eventually shot.
Deputies stated that Maxwell is still in the hospital with injuries but will be arraigned by an Oconee County Magistrate and formally charged following his release.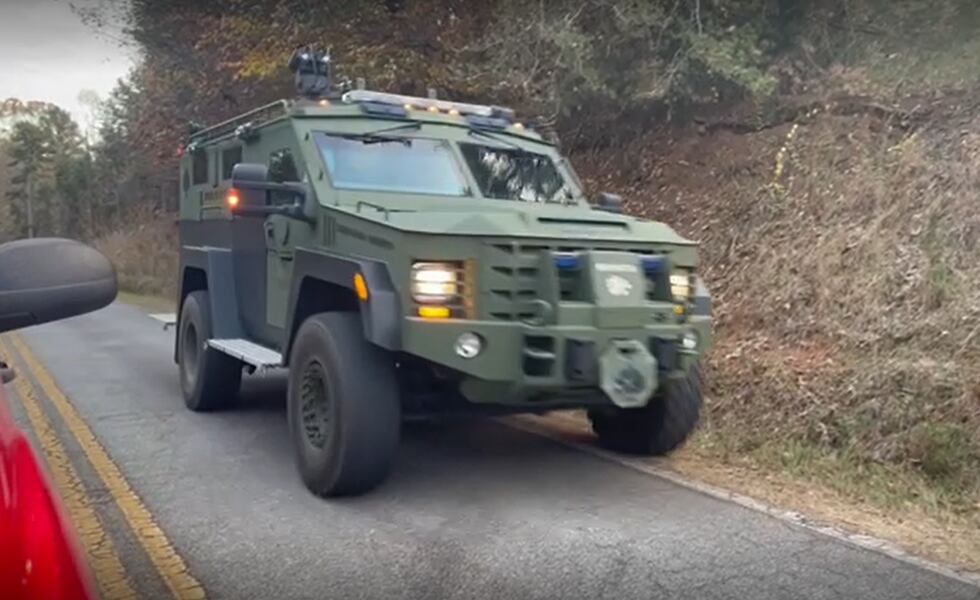 An armored vehicle from the Anderson County Sheriff's Office arrived on the scene shortly after 5 p.m. Officials from Anderson County explained that the vehicle was bringing equipment to help with the investigation.
The sheriff said the shooting "is an isolated incident and there is no danger to the public."
SLED was initially asked to investigate the shooting, which is standard protocol, however, the Greenville County Sheriff's Office has taken over the investigation. A spokesperson for Greenville County said there is a "familial conflict" involving SLED.
The School District of Oconee County said a code yellow was issued at schools in the Fair Play area as a precaution but was later lifted and normal operations resumed.
"On behalf of the men and women of the Oconee County Sheriff's Office, I would like to thank everyone who has prayed for Lucas, his family, our Deputies and all law enforcement at this time," says Sheriff Crenshaw. "We have been truly moved by the outpouring of support, which includes the prayer vigil that was held outside of the Law Enforcement Center last night."
"We ask for continued prayers for Lucas and his family in the days and weeks ahead. If you are able to contribute to the Serve and Connect fund to help his family, I know they would be thankful for any support," continues Sheriff Crenshaw. "I also want to thank all the law enforcement and public safety agencies who have reached out to the Sheriff's Office offering their support and those who have, and are helping us, during this difficult time. I want to also thank the paramedics and all the medical professionals who have, and continue, to provide treatment to Lucas both yesterday and today."
Stay with FOX Carolina for updates on this breaking news.
Copyright 2023 WHNS. All rights reserved.