'Needle in a haystack': Family looks to buy back Riley Faith's dresses
Published: Nov. 16, 2023 at 10:29 AM EST
GREENVILLE, S.C. (FOX Carolina) - As the family of Riley Faith, a beloved 7-year-old girl who passed away from adrenal cancer in July, continues to grieve, they are asking for help tracking down some sentimental items that belonged to her.
Riley loved Christmas and photos of her in her favorite holiday dresses stole the hearts of people all over the internet who prayed and supported her during her battle with cancer.
Family members said the sentimental Christmas dresses that belonged to Riley were accidentally mixed in with other clothes taken to Once Upon A Child consignment store.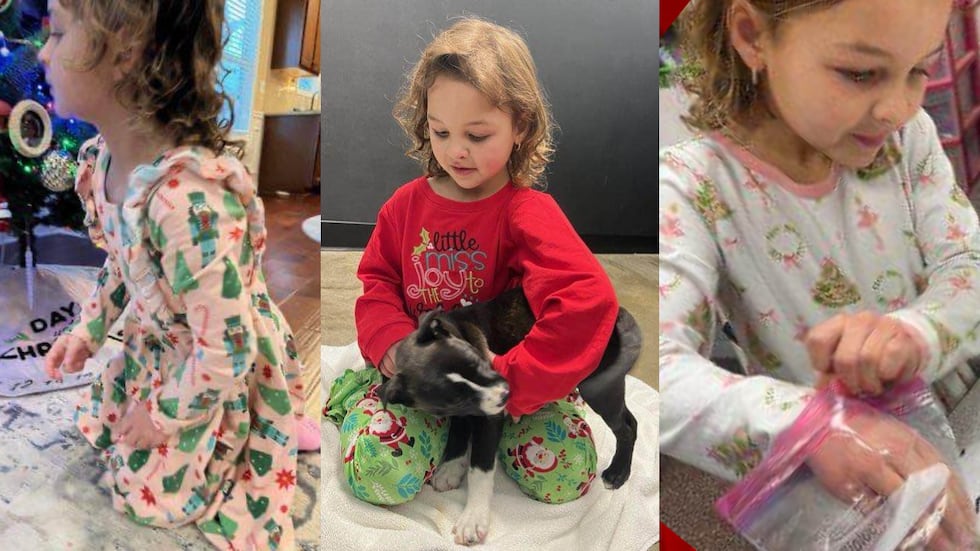 Riley's mother shared pictures of dresses they are looking to buy back if anyone in the community purchased them. The dresses were size 6, 7 and 8.
"This is like finding a needle in a haystack," her mother wrote. "Riley's favorite time of the year was Christmas and I'd love to get these back."
They have found one of the dresses, which someone purchased from the Greenville Once Upon A Child store on Nov. 6.
If you believe you may have purchased one, you can reach out to Rachael Davie on Facebook.
Copyright 2023 WHNS. All rights reserved.