Rare Babe Ruth rookie card could become most expensive baseball card ever sold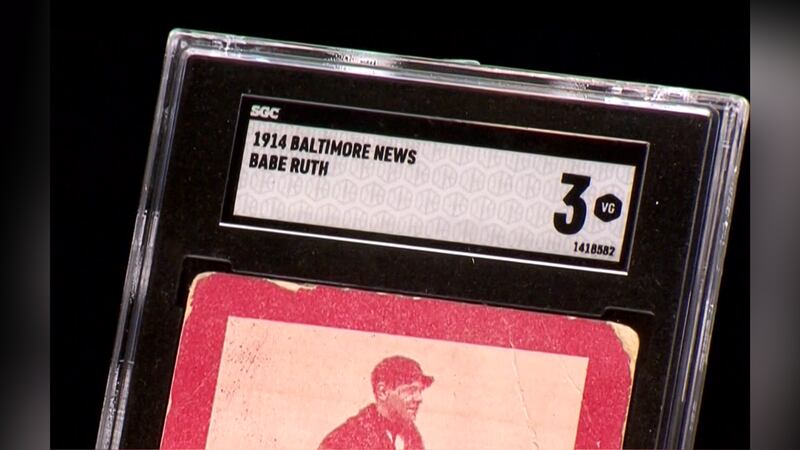 Published: Nov. 16, 2023 at 3:48 PM EST
(CNN) - A Babe Ruth rookie card is going up for auction this week and it could set a record selling price.
The Ruth card is from 1914 and shows the baseball icon in a Baltimore Orioles uniform.
Experts say it could become the most expensive baseball card ever sold.
The auction house selling the card is predicting that it could go as high as the $12 million range, challenging the current record.
Ruth is reportedly pictured in the card as a 19-year-old rookie in an Orioles jersey with the back of the card showing the team's entire schedule for that season.
Collectors say there are only about 10 such cards known to be in existence.
Copyright 2023 CNN Newsource. All rights reserved.