First Alert Weather Day next Tuesday due to widespread, impactful rain
Published: Nov. 17, 2023 at 12:05 PM EST
|
Updated: Nov. 17, 2023 at 6:27 PM EST
GREENVILLE, S.C. (FOX Carolina) - We are looking ahead to a First Alert Weather Day for Tuesday where widespread rain, heavy at times impact holiday travel plans making for a messy day.
Spotty sprinkles and light showers will make their way through the region this evening, persisting into the first part of the overnight periods. Most of the rain will be nothing more than a nuisance, but a brief wave of slightly heavier showers will be possible along the NC/TN border as we close in on midnight. However the rain decides to come at us, it will wrap up for all of us after 3:00 AM, leaving skies to being clearing toward daybreak. Lows will dip to the upper 40s and low 50s.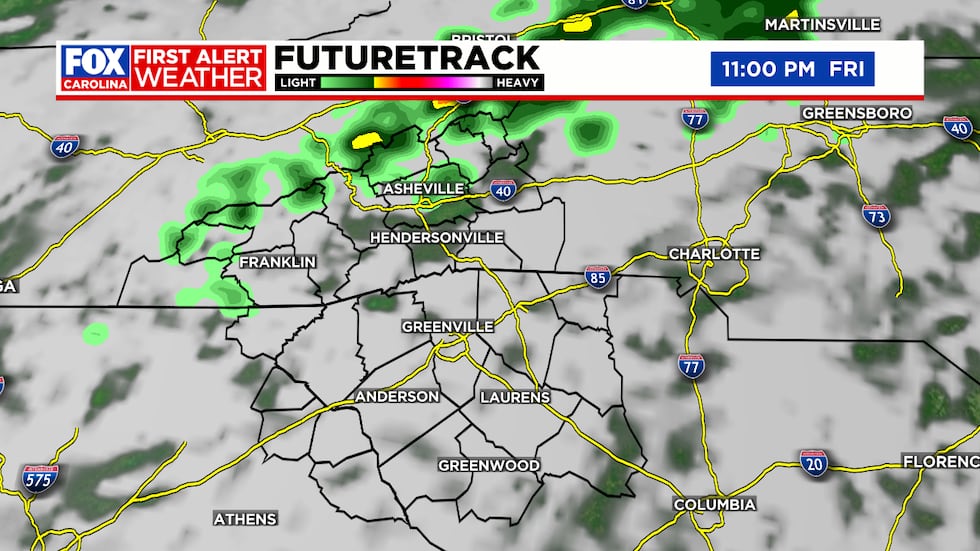 Sunshine dominates the weekend, with the unseasonable warmth hanging on just a little bit longer. Saturday temperatures run above normal with highs in the low 70s in the Upstate. The mountains, however, are quite a bit cooler with highs in the low 60s. Sunday is cooler with highs in the low to mid 60s. Keep an eye out for a few shooting stars as the Leonid Meteor shower will be peaking.
Looking ahead to the weather next week, including the Thanksgiving holiday, shows a potential for rain early week. A strong system is expected to impact a number of states across the U.S., crossing our region likely Monday - Wednesday. Tuesday looks to be the most impactful day, with widespread rain likely. Which, is why we decided to declare a First Alert Weather Day. While showers are possible Monday evening, widespread rain (potentially moderate or heavy at times) looks to be the case on Tuesday. Therefore, plan on wet roadways and hectic travel here at home or even surrounding states.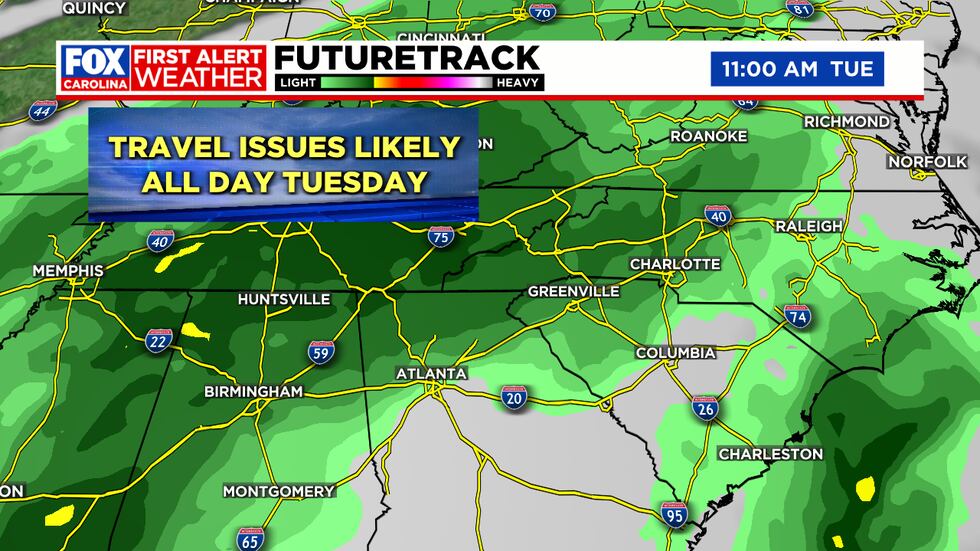 Wednesday looks drier, besides the chance for some leftover precipitation lingering in the mountains early in the morning before sunshine returns for all into Thanksgiving. Thanksgiving looks cold with morning lows in the 20s and 30s and highs in the low to mid 50s, but plenty of sunshine.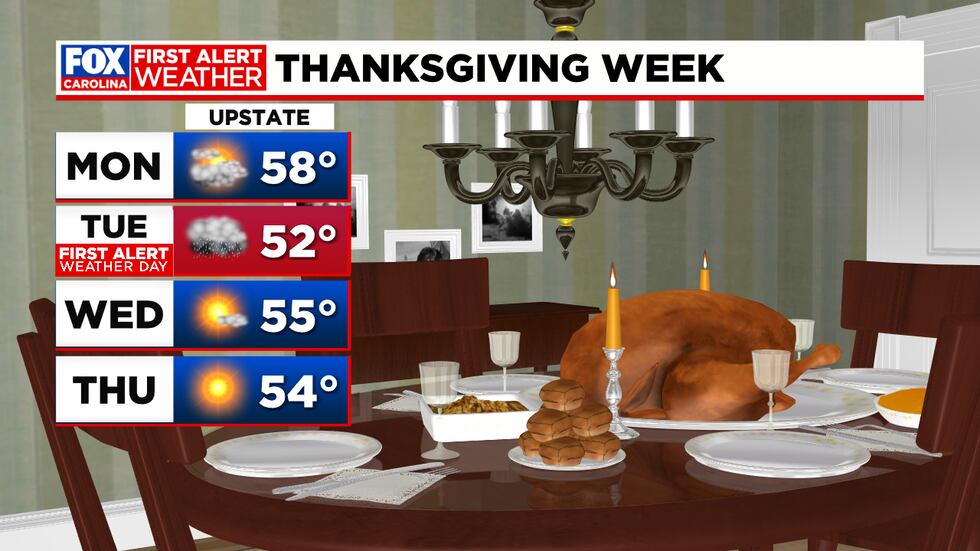 Copyright 2023 WHNS. All rights reserved.