Golfers help police by trapping suspect in portable toilet
Published: Nov. 17, 2023 at 2:05 AM EST
GLENDALE, Wis. (WISN) - Police in Glendale, Wisconsin, caught a suspect in an unlikely hiding place.
At around 11:30 a.m. Wednesday, a speeding and swerving SUV slammed into cars on Port Washington Road.
The driver blew through traffic barrels before hitting an Interstate 43 guardrail.
Four people jumped out with two of them sprinting across the freeway.
Ilissa Boland and her friends were golfing at Lincoln Park when they heard the commotion.
"We were on the third hole, and we heard a crash," Boland described.
The group said they saw the two suspects making a run for it.
"There's a smaller child that is heading towards the porta-potty, and I'm thinking there's no way he's going to go in there," Boland said.
But Boland said he did, so one of her friends did something about it.
"Adam had gone over and tried to see if he was still in there, and then decided to push the porta-potty over, trapping him inside," Boland said.
Boland started recording as police closed in, surrounding the portable toilet with guns drawn.
The suspect could be seen climbing out and surrendering.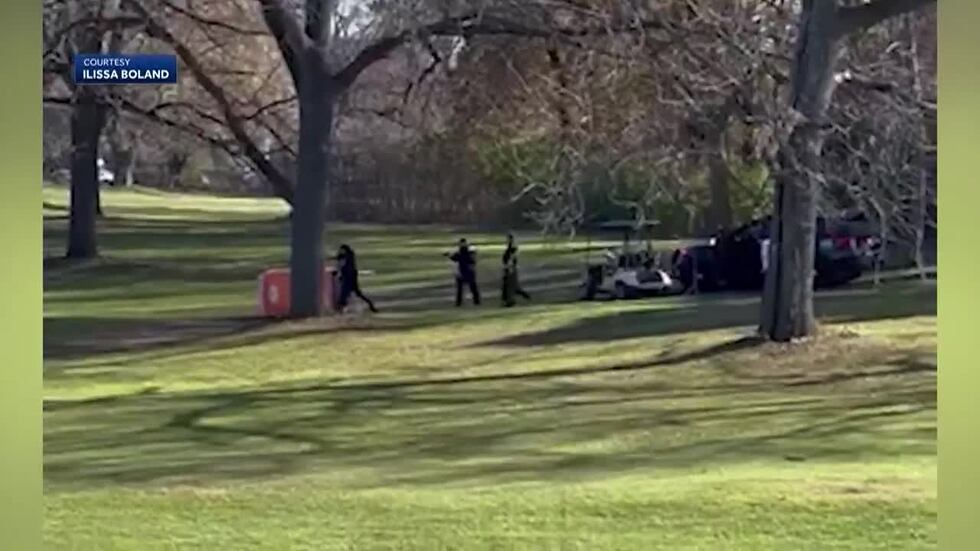 "Adam said that once he pushed it over, it was really smelly, and he could hear the sloshing, so I can just imagine the stench," Boland added.
Other golfers were stunned at what they were seeing.
"There was two people decided to wait for an hour instead of going off at their tee time just because they were fearful," James Meyer described.
It was a swift arrest for Glendale police officers, but likely a smelly ride in the squad car.
"It was a fantastic opportunity to be in the right place at the right time, even though it was a really crappy situation for the kid," Boland said.
Glendale police arrested two of the four suspects that ran from the car. It's not clear where the other suspect was located.
Police said they are still investigating.
Copyright 2023 WISN via CNN Newsource. All rights reserved.