SC Supreme Court refuses to take up challenge to state's 'fetal heartbeat law'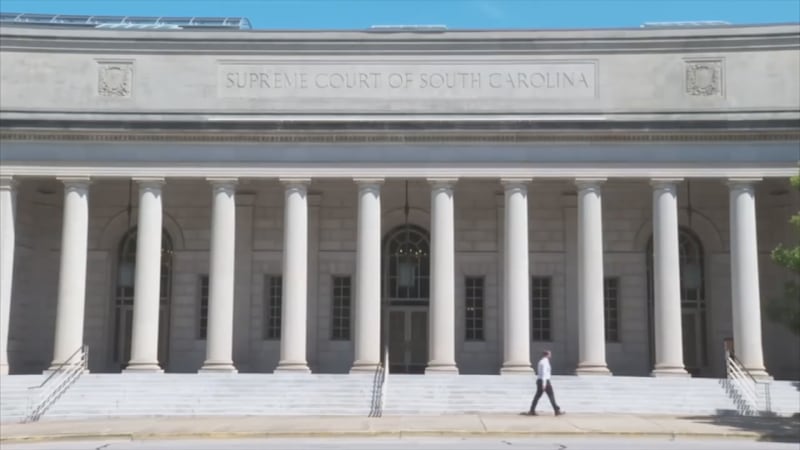 Published: Nov. 17, 2023 at 11:21 PM EST
COLUMBIA, S.C. (FOX Carolina) - The South Carolina Supreme Court released a decision this week stating that they wouldn't rule on Abortion providers' lawsuit challenging the state's 'fetal heartbeat law.'
Multiple abortion providers filed a lawsuit in September asking the Supreme Court to rule on when exactly during pregnancy is abortion banned.
The law is normally interpreted to mean that most abortions are prohibited after around six weeks, typically the earliest point when cardiac activity can be detected. However, abortion providers argued in the lawsuit that the "cardiac activity" and "rhythmic contractions of the fetal heart" in the legislative text could refer to two separate points in a pregnancy because most of the heart isn't formed until nine weeks.
In the decision, the Supreme Court stated that abortion providers could refile the lawsuit in a lower court if they wanted to continue with the lawsuit.
In response to the decision, Brandon Charochak, a spokesperson for Governor Henry McMaster, released the following statement.
"It could not be more clear that the Fetal Heartbeat and Protection from Abortion Act protects life from the first sign of cardiac activity at approximately six weeks, which even Planned Parenthood understood until recently. If Planned Parenthood keeps claiming otherwise, the governor stands ready to continue defending the law and ensuring that the right to life remains protected in South Carolina."
Copyright 2023 WHNS. All rights reserved.