Widespread rain remains likely Tuesday, First Alert Weather Day remains in place
Published: Nov. 18, 2023 at 8:22 PM EST
|
Updated: Nov. 19, 2023 at 2:48 PM EST
GREENVILLE, S.C. (FOX Carolina) - Quiet weekend weather continues before rain prompts a First Alert Weather Day Tuesday.
Expect mostly sunny skies today with slightly cooler highs in the low to mid 60s. Winds will be light out of the southeast at 4-8 mph. Monday starts to see clouds build ahead of our next storm system. Outside of the possibility for an evening sprinkle or light shower, the day looks to remain dry while temperatures continue on a cooling trend. Highs will only top the middle to upper 50s.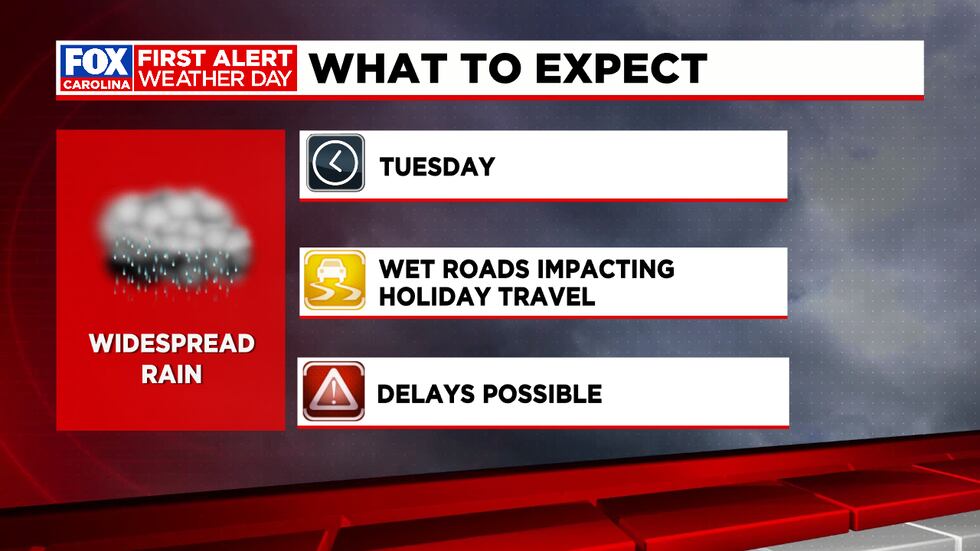 Tuesday remains a First Alert Weather Day, with a new storm system spreading east out of the central United States. Steady light rain will break out across the region in time for the morning commute, and will continue throughout the day. The rain will be heavy at times as well, meaning travel is going to be a mess all day. If Tuesday is the day you plan to get your Thanksgiving travel done, you may want to see if you can move that up to Monday or wait until Wednesday when conditions will be drier. If not, make sure to allot yourself plenty of time, and be prepared for delays both on the ground and in the air.
While the rain will be bad news for travel, it stands to provide us with some drought help. There continues to be some back and forth in the forecast data, but odds are looking good for a significant portion of our area to pick up anywhere from 1″-2″ of rain when this system is all said and done.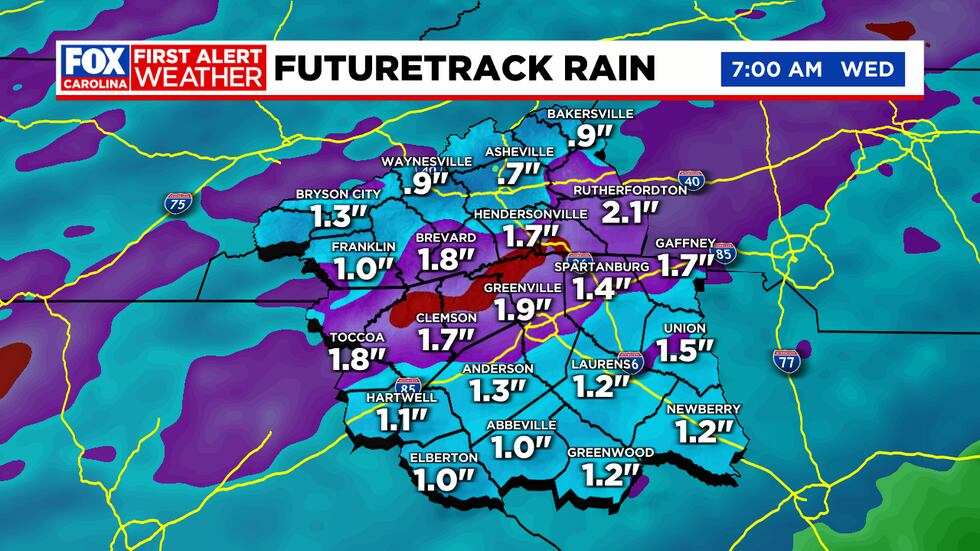 Clouds decrease on Wednesday behind the rain, with mostly sunny skies set to continue into Thanksgiving. Both days will be on the chillier side, with highs holding in the middle to upper 50s.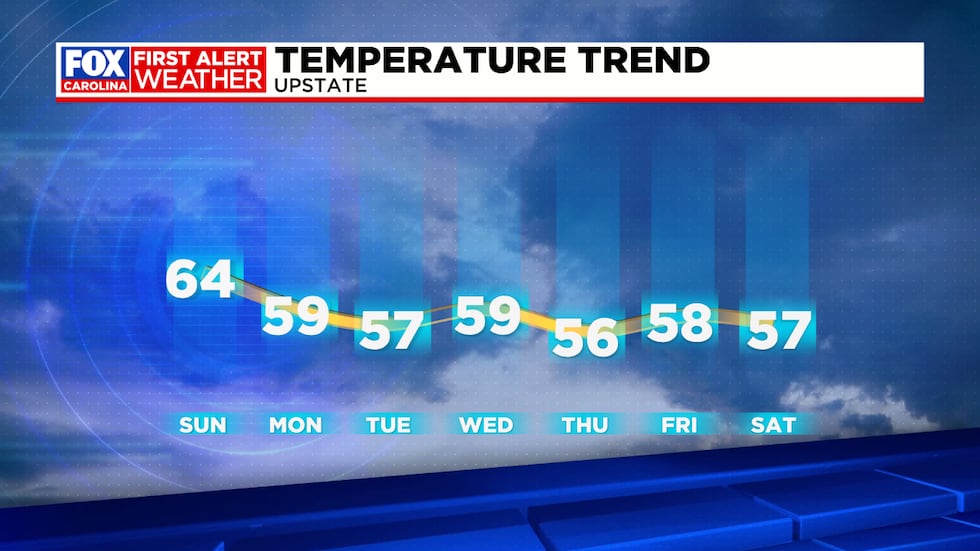 Copyright 2023 WHNS. All rights reserved.