'Cries for help' lead rescue crews to person trapped in garbage truck
Published: Nov. 20, 2023 at 1:18 PM EST
|
Updated: Nov. 21, 2023 at 10:36 AM EST
ANDERSON, S.C. (FOX Carolina) -Cries for help led rescue crews in Anderson to a bizarre discovery on Monday morning.
A solid waste driver reported to the Anderson Police Department that the situation began when he heard a screaming noise coming from inside the trash truck he was operating after emptying a dumpster along W. Orr Street. The driver stated that he thought nothing of it at first but then began hearing someone banging on the side of the truck.
He took the truck to the Anderson Fire Department shortly before 8 a.m. and told them about the cries for help he heard coming from inside his truck. Crews said they then investigated the vehicle and determined a person was trapped inside.
In addition to Anderson firefighters, the Anderson Police Department, Anderson County EMS, Medshore Ambulance Service, City of Anderson Public Works and the Anderson County HazMat Team all responded to help with the rescue.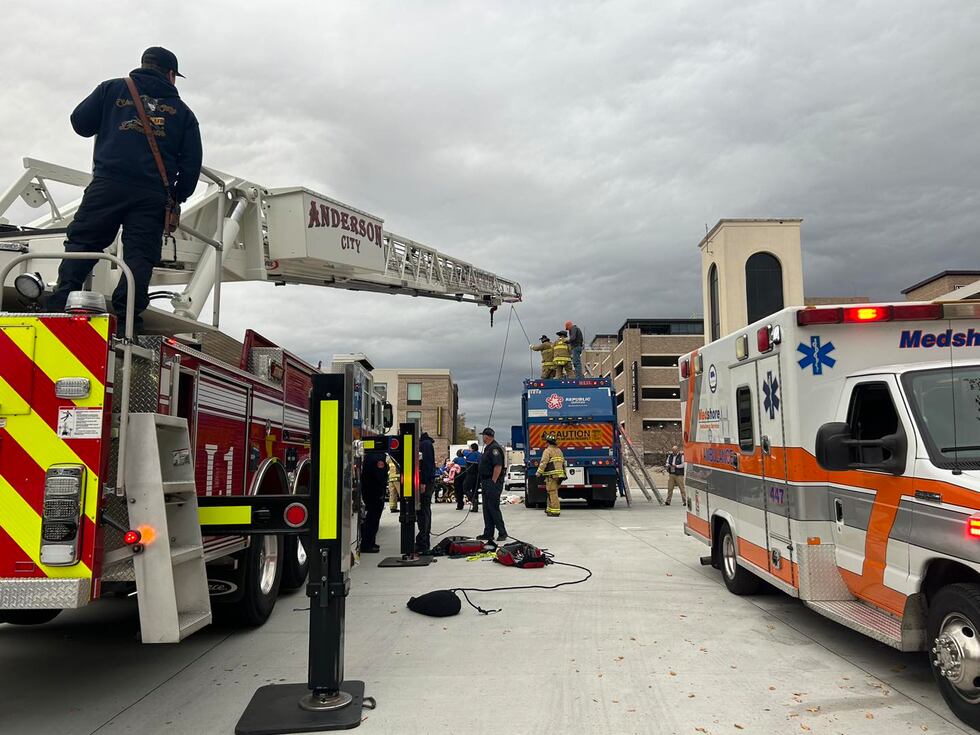 A ladder truck and rope system were used to lift the victim out of the vehicle, and he was transported to the hospital with traumatic injuries.
The driver said he believed the victim had been in a dumpster he emptied. Firefighters performed a search to ensure no other victims were inside.
A spokesperson for Republic Services of South Carolina released the following statement regarding the incident:
"Earlier today, a Republic Services of South Carolina truck was involved in an incident with a pedestrian who was inside a trash container. We are fully cooperating with local authorities as they investigate."
Copyright 2023 WHNS. All rights reserved.