First Alert Weather Day Tuesday, widespread rain and severe storm chance
Published: Nov. 19, 2023 at 7:18 PM EST
|
Updated: Nov. 20, 2023 at 8:20 AM EST
GREENVILLE, S.C. (FOX Carolina) - A cloudy Monday is in store with a spotty, light shower possible before widespread heavy rain and potentially severe storms arrive Tuesday.
Monday will be dominated by mostly cloudy skies, with the chance for a few morning sprinkles to light showers. Outside of that, majority of the day will be dry as highs continue to slide. Dress for a chillier day with highs headed for the 50s, and prepare for a bit of a chilly breeze at times.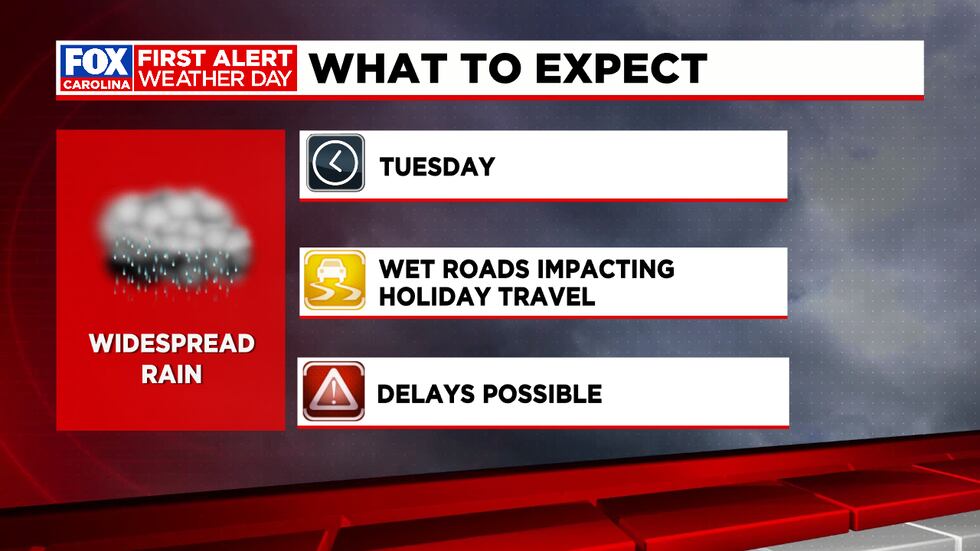 Tuesday remains a First Alert Weather Day, with a strong storm system spreading east out of the central United States. Steady light rain will break out across the region in time for the morning commute, and will continue throughout the day. The rain will be heavy at times as well, meaning travel is going to be a mess all day.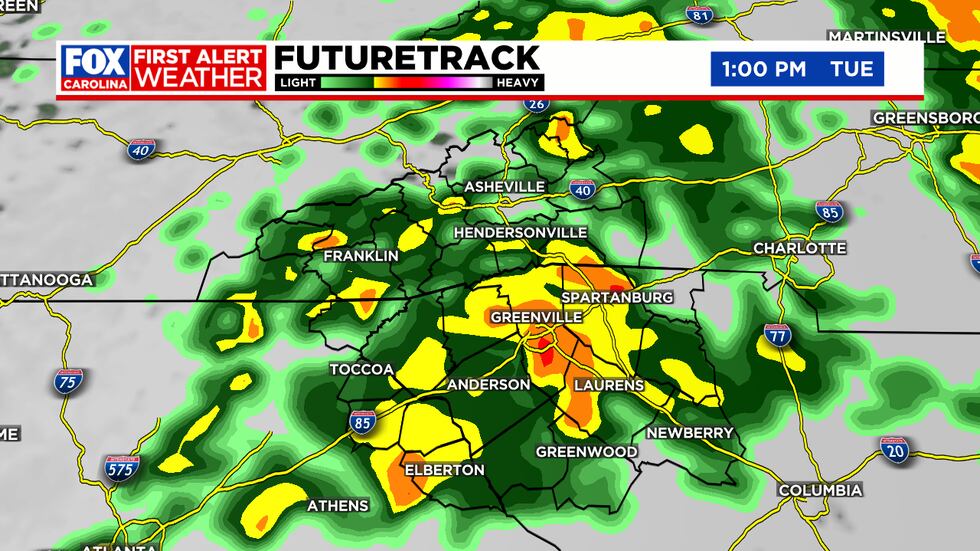 Severe storms are also a possibility Tuesday afternoon and early evening, we're looking at a low end severe threat for mainly the Upstate and NE Georgia. A few, isolated thunderstorms ahead of the cold front are possible and could turn severe. Threats include: strong potentially damaging winds, a brief weak tornado or two, and heavy rain.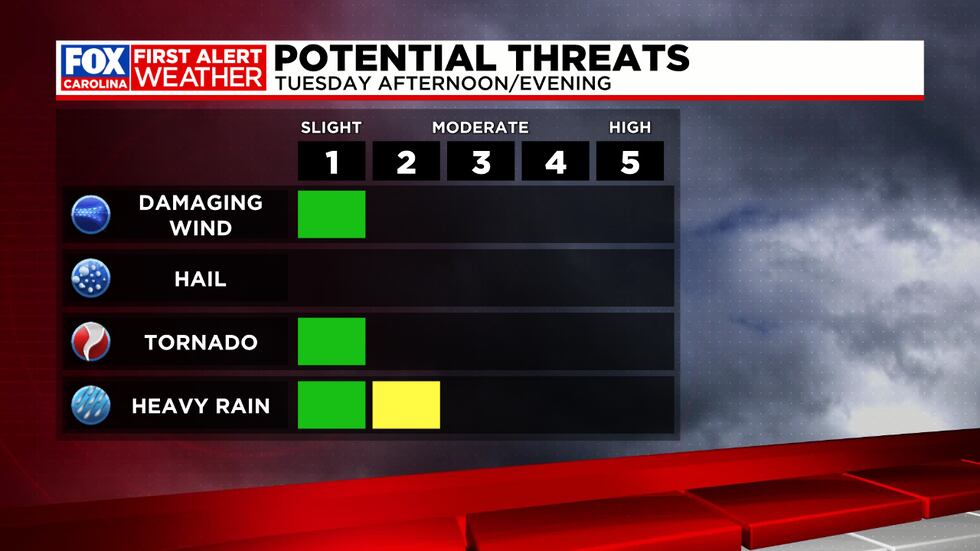 A Wind Advisory has been issued for the NC mountain counties along the TN border, Macon and northern Jackson counties starting 6 p.m. Monday until 6 p.m. Tuesday evening. Winds around 20-30 mph are possible, with gusts up to 55 mph in highest elevations. Gusty winds could blow around unsecured objects, a few tree limbs could be blown down or a few power outages.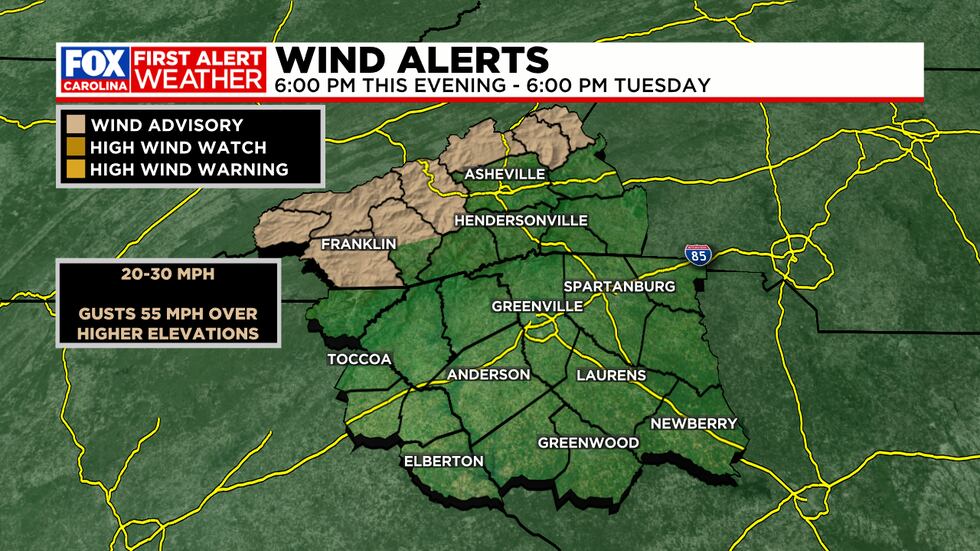 While the rain will be bad news for travel, it stands to provide us with some drought help. 1″-2″ of rain is likely across the entire region by the time the rain winds down Tuesday night. Some ponding on the roads will be possible, but we should avoid the threat of significant flooding.
If Tuesday is the day you plan to get your Thanksgiving travel done, you may want to see if you can move that up to Monday or wait until Wednesday when conditions will be drier. If not, make sure to allot yourself plenty of time, and be prepared for delays both on the ground and in the air.
Clouds decrease on Wednesday behind the rain, with mostly sunny skies set to continue into Thanksgiving. Both days will be on the chillier side, with highs holding in the middle to upper 50s.
Copyright 2023 WHNS. All rights reserved.