Foggy start, shower possible later with a sunnier Thanksgiving
Published: Nov. 21, 2023 at 5:55 AM EST
|
Updated: Nov. 22, 2023 at 5:05 AM EST
GREENVILLE, S.C. (FOX Carolina) - Majority of the rain has moved out, but we could still see a few showers into Wednesday. It will be a much drier day than Tuesday though!
Expect some breezy winds as cooler air comes in on Wednesday, with highs in the 50s across the area.
Wednesday dries out with just a slight chance for a lingering shower. Partly cloudy skies return to the area for Wednesday and Thursday. Wednesday brings highs in the low 60s to the Upstate and the low 50s in the mountains. Travel is looking good, mainly if you head westward! Along the east coast there will still be rain and wintry weather farther north.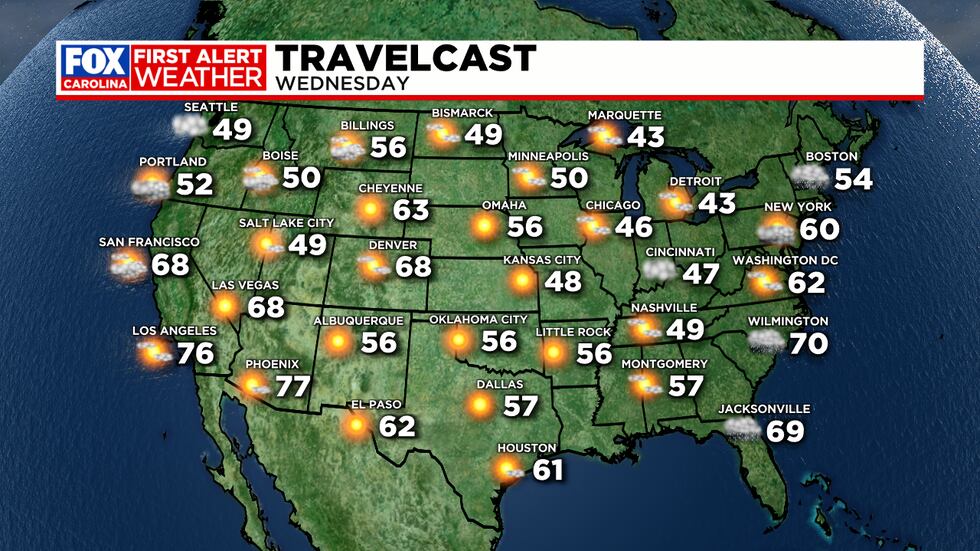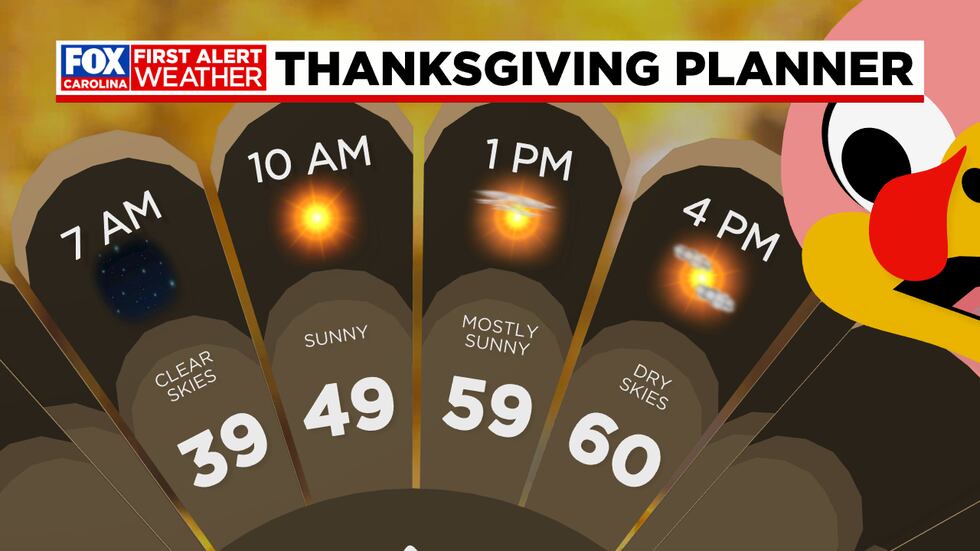 Thanksgiving looks beautiful, with seasonably cool conditions and mostly sunny skies. We are monitoring a chance for showers on Black Friday but right now, it's a toss up. We'll keep an eye on the shopping forecast as we get closer. But it is cool with morning lows in the upper 30s to low 40s and highs in the mid 50s.
Copyright 2023 WHNS. All rights reserved.