Greenville Triumph names new head coach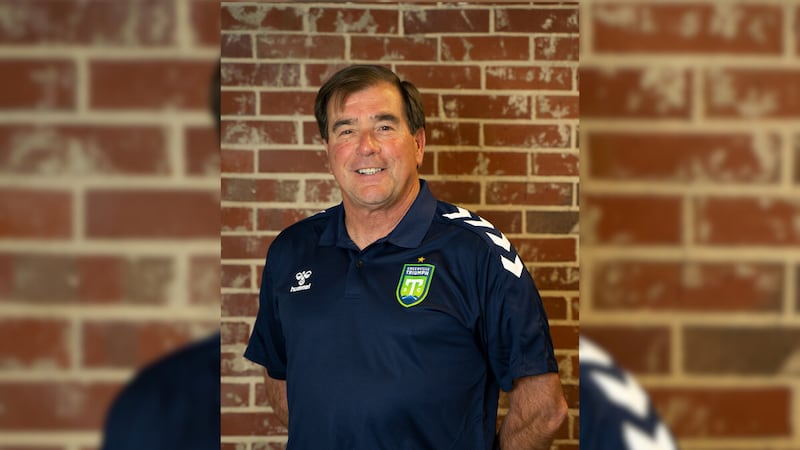 Published: Nov. 21, 2023 at 10:28 AM EST
GREENVILLE, S.C. (FOX Carolina) - The Greenville Triumph just announced Rick Wright as its new head coach and technical director.
Wright is taking over for John Harkes after serving as assistant coach since 2019.
"I'm excited to embark on this incredible opportunity as head coach and continue to work alongside my fellow colleagues, players, and staff," said Wright. "The Greenville Triumph SC is committed to bringing joy to the Upstate through the game of soccer, and I'm honored to be a part of it."
President of the Greenville Triumph SC Chris Lewis said that key factors in Wright's hiring include his extensive coaching experience, dedication to the Club and its culture, and presence in the Upstate soccer community.
"We're thrilled to name Rick the new head coach and technical director of our men's team," said Lewis. "Rick has been a successful head coach at multiple levels and his intimate knowledge of our Club, its mission and culture are incredibly valuable. Furthermore, Rick's corporate leadership experience brings essential skills to the head coach & technical director position that are important to the Club as it enters the next chapter of its development."
Born in Hamilton, Bermuda, Wright has been involved with South Carolina soccer since 1976. The Club said Wright helped start Anderson University's soccer program and then served as its head coach for four years before returning to his alma mater, Erskine College, as head coach of the men's and women's programs from 1987-1993.
The club said during his time at Anderson University and Erskine College, Wright led both teams to multiple conference titles. In addition, Wright spent ten years on the staff of the US Youth Soccer Olympic Development Program for Region III, and twelve years as an Olympic Development Program South Carolina state coach.
As a player, Wright made appearances for both the Bermuda and U.S. National Teams, including an appearance with the United States team at the 1976 Olympic Games.
MORE NEWS: Antwane 'Juice' Wells Jr. will return to Gamecocks football next season
Copyright 2023 WHNS. All rights reserved.