Reporter, FOX Carolina News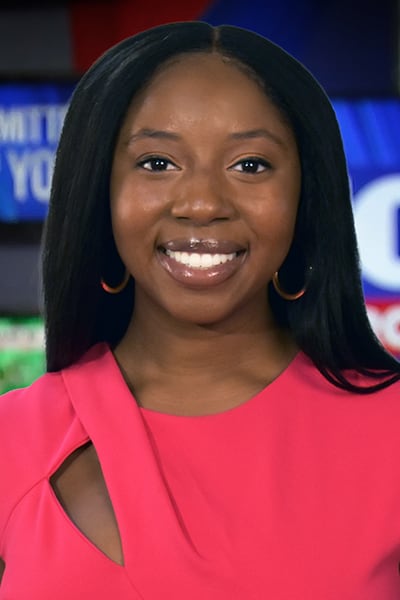 Michaela Leggett is a reporter for FOX Carolina. Michaela joined the FOX Carolina team in October 2023.
Michaela is from Greensboro, North Carolina, and she graduated from North Carolina Agricultural and Technical State University (A&T, AGGIE PRIDE!) with a degree in Mass Media Journalism.
After college, her career in journalism led her to Columbus, Georgia, where she worked as a reporter for WRBL News 3. Eventually, she followed her heart back to her hometown of Greensboro, where she had the privilege of reporting for ABC 45 News.
On weekends, she finds joy in baking, exploring downtown Greenville, and trying out new restaurants with Charlie, her furry four-legged friend. She is an enthusiast for new hobbies and currently is dedicating her time to the art of cake decorating.
When Michaela is not working, you can also find her in almost any tropical climate. She loves anything with sand, blue water, a cheeseburger or tacos.
When it comes to movies, she has a soft spot for Love Jones, Forrest Gump, and The Princess and the Frog. As for music, you'll often find her grooving to the rhythms of Hip-Hop and Neo Soul.
When it comes to food Michaela loves just about anything, but her top four favorites are, cheeseburgers, Mexican food, chicken alfredo and a good home-cooked meal made by her mom.
You may have heard Michaela mention her dog Charlie ( Zuchon ) but Michaela also has two other dogs that are a part of her family, Dj ( the weenie dog) and Bella ( the Jack Russell Terrier) .
Among the many stories she's covered as a journalist, one of the most memorable experiences was the opportunity to interview the incredible Tabitha Brown, also known as "Aunty Tab." It was an inspiring moment to connect with someone from her hometown who embodies unwavering positivity and determination in the face of adversity.