Charleston, SC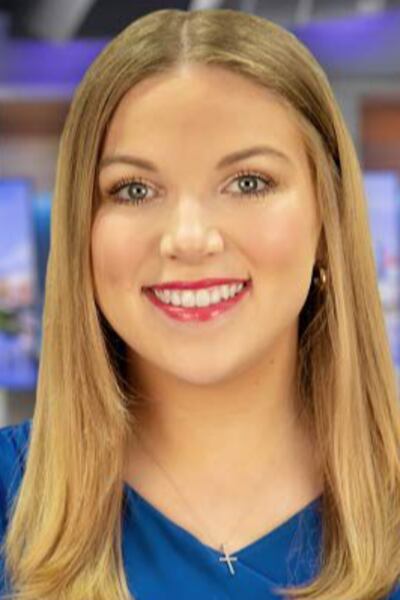 Anna joined the Live 5 News team in May 2022.
Professional Experience: Investigative Intern at WBTV On Your Side in Charlotte, N.C.; Communications Intern at the Committee on Arrangements for the 2020 Republican National Convention; Editorial Intern at Lake Norman Publications in Davidson, N.C.
News Philosophy: I believe that true journalism is the perfect balance of maintaining the public's trust, telling a good story and sticking to the facts. Having the passion to do all three is what makes a really good news reporter.
Education: Bachelor of Arts in Journalism with a double minor in Criminal Justice and Strategic Communication from High Point University.
Hometown: Davidson, N.C.
Family: My parents, Jeff and Gina, and younger brother, John, all reside in Davidson, N.C. All of my extended family is from the Lake Norman area, where I grew up all my life!
Hobbies & Interests: When I'm not making anything and everything about journalism, I enjoy taking dance classes (especially tap), reading and hanging out with my friends and family.
Favorite Books/Music/Movie: I absolutely love any mystery or thriller novel. The Silent Patient by Alex Michaelides and Verity by Colleen Hoover are two of the best books. I am also a die-hard Taylor Swift, Harry Styles and Shania Twain fan. The song, "Fireball" by Pitbull is just an added bonus.
Likes Best About the Lowcountry: Charleston, S.C. has always been one of my favorite cities to visit and I could not be more excited to move here. The charm, class and food are incomparable to anywhere else.
Most Interesting Assignment: During my sophomore year at HPU, I created a podcast for one of my classes about squatters in my hometown. Squatters had invaded the mayor of Davidson's parents' home when it was vacant and they refused to leave. I interviewed the mayor and a local real estate agent about their perspectives and it kick-started my passion for investigative journalism. The story won "Best Broadcast Journalism Story" departmental award from the Nido R. Qubein School of Communication.