Resident Multimedia Journalist
Myrtle Beach, S.C.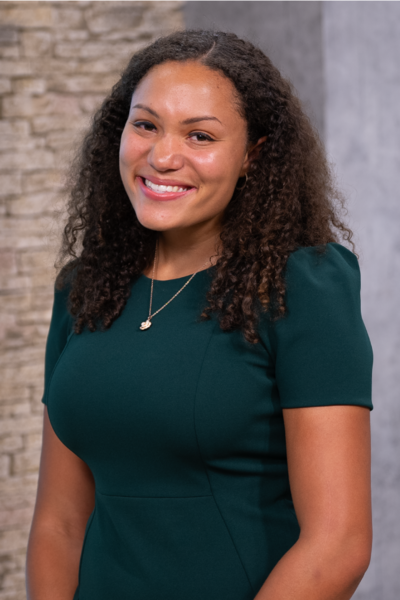 Julia Richardson joined the WMBF News team in June 2023 as a multimedia journalist.
She grew up an hour outside of Los Angeles in Redlands, California. She graduated from Northwestern University with a double major in journalism and political science.
She has previous experience with the Northwestern News Network, NBC Palm Springs, reporting in Washington, D.C. for Medill News Service and interning with NBC's Meet the Press.
Julia joined WMBF in the winter of 2023 for a journalism residency and is excited to be back full-time.
Julia is passionate about telling stories that make a difference in people's lives. She also loves political reporting and cannot wait to report on the lead-up to the 2024 election.
Outside of work, Julia loves to read, run, listen to music, and travel. She also soon hopes to become a cat mom.
Updated: Mar. 9, 2023 at 9:29 PM EST
|
By
Kristin Nelson
and
Julia Richardson
James Woodard, Shaheed Woodard's father, took time to honor and remember his son who he described as loveable several times.
Updated: Mar. 3, 2023 at 7:42 PM EST
|
By
Julia Richardson
and
Jordan Gartner
Cam Jordan celebrated turning five with hundreds of his classmates, family and friends.
Updated: Jan. 18, 2023 at 9:20 PM EST
|
By
Julia Richardson
and
Jordan Gartner
Animal rescue volunteers are training a unique dog in hopes of finding it a forever home.