First Alert Chief Meteorologist, FOX Carolina News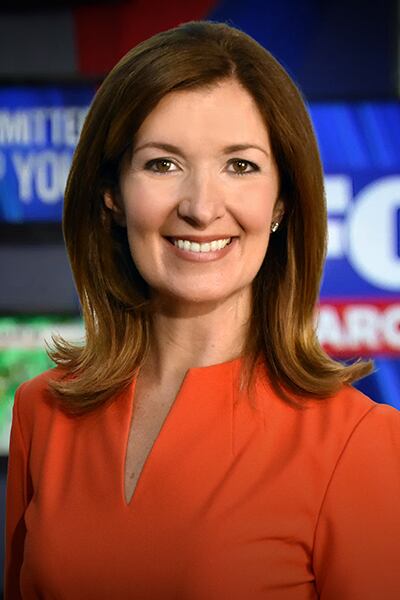 Kendra Kent is the First Alert chief meteorologist at FOX Carolina, and anchors the weather segments during The Four O'Clock News, The Five O'Clock News, The Six O'Clock News, The Ten O'Clock News and The Eleven O'Clock News, Monday through Friday.
Kendra grew up in Galveston, Texas and went to school at Tulane University, where she graduated with a bachelor's degree in molecular biology. She also attended Mississippi State University where she graduated with a graduate degree in broadcast meteorology.
Kendra's first job was in Fort Smith, Ark., where she worked as the weekend meteorologist at KFSM-TV for two years. There she experienced all kinds of severe and winter weather.
While in Fort Smith, Ark., Kendra became an amateur HAM radio operator.
In June 2008, Kendra came to FOX Carolina, where she uses her expertise to keep western Carolina viewers safe and informed during severe weather.
Kendra and her husband Brannon live in Greenville. They welcomed their first child, Stella, in April of 2013. Their twin boys Nolan and Dean we're born in June of 2018 making them a family of five!
Kendra's other passion is animals! In her weekly segment, FOX's Four Legged Friends, Kendra hand-picks a pet to feature on FOX Carolina News at 10 on Thursday nights and online here.
On the weekends, I love to: Relax, play with my kids, watch movies and cook.
My favorite movie is: "Finding Nemo."
My favorite kind of music is: Country.
My favorite food is: Italian.
Hidden talents: I'm really good at Wheel of Fortune.
Hobbies: Chasing my toddlers, eating out, and relaxing with a good movie!
Pets: Bufkit, my Siamese cat.
Community Service Projects: Walking dogs at Greenville County Animal Care
Most memorable story: Covering the historic flooding from "Fred" in western North Carolina. I was able to speak to the citizens of Canton and tell their stories, after such a life-altering weather event.
Awards
2011 NATAS Emmy nominee for Anchor - Weather
Best Weathercast by Associated Press - 2009
American Meteorological Society Seal of Approval
National Weather Association Seal of Approval
President of the Upstate chapter of the American Meteorological Society