Anchor/Reporter
Atlanta News First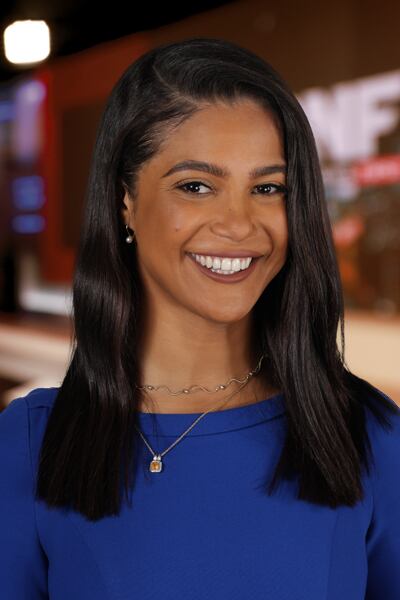 Tori Cooper is an Emmy-nominated Redondo Beach, California native who came to Atlanta News First from 23ABC in Bakersfield, California, where she was a multimedia journalist and weekend morning anchor.
Tori was hired at ANF as a multimedia journalist in 2021 where she shot and edited all of her own stories. After covering major metro Atlanta moments, she became a morning show reporter, and eventually moved to anchor Weekend Evening newscasts.
Prior to Bakersfield, Tori was a multimedia journalist for ABC in Kennewick, Washington where she also spent time as a part time weeknight fill-in anchor.
Before Washington she landed her first job in the television industry in Denver, Colorado at FOX31 Denver where she worked as a sports reporting intern. She covered Peyton Manning winning the Superbowl right before his retirement. Cooper later transitioned to news before departing to Kennewick, Washington.
Before reporting, Tori played soccer at the University of Georgia for their Division 1 Women's Soccer team. She eventually transferred to The University of Colorado Boulder, where she also played for their Division 1 soccer team, and later graduated with a degree in Communications and Journalism.
Cooper had professional soccer opportunities in the U.S. and in Barcelona Spain but turned those opportunities down to pursue a career in journalism.
Cooper has family in Atlanta, and she enjoys covering stories that have meaning to Georgians.