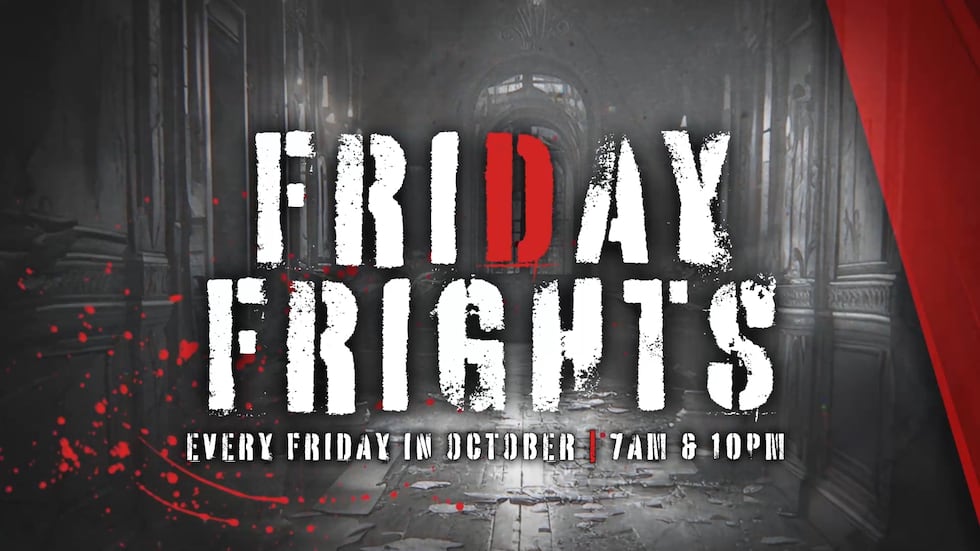 SPOOKY SEASON IS HERE!
Every Friday during October, FOX Carolina will take you to a place in the Carolinas with a rich history and ghostly tales.
SHARE YOUR PARANORMAL STORIES:
PAST FRIDAY FRIGHTS
Belton Area Museum- Belton, SC
One Upstate ghost tour features, not one, but at least eight ghosts on the tour, and the staff is familiar with many of them.
Belmont Inn- Abbeville, SC
People who stay at the Belmont Inn say the southern hospitality is unmatched, and even those beyond the grave continue to serve guests. Built in 1903, the inn was a place for rail workers and Vaudeville performers to stay. Now, the workers there say sports continue to roam the halls.
Herdklotz Park - Greenville, SC
Once the site of an old Tuberculosis hospital, this park in Greenville County is known for some spooky activity. We met up with local paranormal investigators to take a closer look.
The Hunter Store - Pendleton, SC
Built in 1850, the two-story building served as a popular general store for many years. Today, the top floor belongs to the Hunter Archives and the bottom floor is the Pendleton bookshop, which is fitting considering the building has quite the story itself.
Ghost tours at the historic Springwood Cemetary - Greenville, SC
The Historic Springwood Cemetary near downtown Greenville is just one of the spooky spots in the area. We talked to Greenville Ghost Tours to learn more about the things people could see during a tour through Greenville's spookier sides.
Ghost tours from the Greer Heritage Museum - Greer, SC
In the Greer City Cemetary, there is a headstone that has a unique story like many other things in town. It's a legend you can learn about by taking one of the ghost tours in downtown Greer.
The Omni Grove Park Inn - Asheville, NC
Tucked away in the mountains of western North Carolina, the Omni Grove Park Inn has a guest who possibly never checked out. A woman visiting the hotel in the 1920s, now known as the Pink Lady, had a tragic fall from the fifth floor. Hotel staff said guests have reported seeing ghostly apparitions or a slight pink glow.